Digital products have always been the most favorite thing for online marketers. You can create a digital product and send it to your customers when they pay for it. Your customers will receive the product as a download link in their email and you will have the money in the bank right away. Imagine shopping from the comfort of your inbox.
Now compare this with a physical product where creating it is a huge effort in the first place. Then you will have to package it and send it by transport. Even after this, your work isn't complete as there will be the problems of handling returns. The issues are limitless when you work on actual physical products.
With the digital life going in full swing, the creations of various digital products are on the rise. At times like this, it is important to know the basics so that one can get started with digital product creation in the best possible way.
Here, in this article, we will discuss some tips to get started with digital product creation.
1. Research enough before you get started: When you are too excited to begin, patience is the last word you want to hear. All you want to do is to quickly turn your idea into a product and start selling. While this excitement is good, it still won't help if you don't do enough research before getting started.
Check the competition and find out if similar products are already in the market. See the feedback from their customers, check testimonials on neutral platforms because most marketers will only show the positive feedback on their own site. Even if the product does not take much time and money to get started, still don't start a product that does not really have a great future.
2. Don't go alone: At times, when we see an easy idea that does not really require the involvement of too many people; we want to do it solo. However, do note that marketing a digital product isn't easy, there's way too many people trying to earn that digital dollar, making this space very competitive. Influencer collaboration from the start can make a big difference.
Ask for inputs and quotes from influencers who are working in the niche of your product. This will interest the influencer and they will be involved with the product before the product is even created. Take their help when launching the product and you will see some sales coming, right on the day of the launch.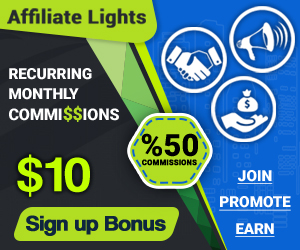 3. Think small first: If you are planning on a huge product, then it is important to note that getting started is often so difficult that a lot of people simply quit, rather than reaching the final product. An eBook is simply enough to get started.
4. Lean is always good: It is exciting to get started with a customized membership site, having so many features and plans and designs and setup. However, all this will eat up the budget and you will find yourself with a great product, perhaps half built and no money left for marketing it. Rather start with an easy to sell product and make some sales before upgrading the product.
5. Hire and Outsource: When it comes to product creation, depending on the nature of the product you will find that some skills you already have and for some you need help. For example, you can be a great writer and you might be able to write down your ebook with ease. However, for the front cover, you will require the help of a designer to help you create it.
6. Giveaway: Give your product in exchange of reviews and feedback and testimonials. When you get genuine feedback from your loyal customers then you can tweak your product and fix the things that have been suggested to you. When it comes to marketing, getting reviews in the form of YouTube videos, blog posts etc. are the best types of free online marketing. Finally, when you get testimonials, you can publish those testimonials on your own product website and let your customers read those before they make a purchasing decision.
7. Create a selling plan: It is important to plan your sales. A digital product, depending on the niche and the nature of the product, can be sold on various online platforms. For example, an eBook can be sold on Amazon and a digital photo graph can be sold on stock photo sites that allow selling of photos by users.
8. Create a waiting list: A waiting list shows the demand for the product. If your product is good, people are queuing to buy it, then you have a good chance of selling more copies. Make sure to display your waiting list and the number of copies left and the time with a countdown timer on how long is the wait. Don't make a huge wait, people are excited when they have to wait for a few days at most, but if you make it months then people will likely forget about it.
9. Start Email Marketing: Emails are perhaps the best way to sell a digital product. If you have similar products on the same niche then it is easy to sell from the same email list. However, the first step, when starting with email marketing, is to setup a system on your website from where you can catch email leads. From the first day, setup an auto-responder series so that your very first email subscriber start to get the newsletters and they get involved.
eBooks or any other digital product can be easily sold by sending emails, but it won't work if your subscribers aren't involved enough with the product. To keep them excited and interested, the best way is to start an auto responder series and keep them hooked in.
Digital products take less time and money to create. One can easily have a minimum viable product ready in a few days time, then tweak it along the way and make it better.