Digital products are perhaps some of the easiest assets to create and sell online. For bloggers and marketers, such products have always been an option to increase and supplement their income over the years. With very little time and effort and perhaps a small budget one can easily create and market such products.
However, digital products are a niche in itself and if marketed properly, it can serve as a long term business as well. There have been businesses that have sold and earned a fortune out of digital products alone. There is no limit to how many and what types of digital products one can create.
To make this process of selling and marketing digital products easy, we are covering some places where you can sell, promote and share your digital products.
1. Your Website: Your own website is the first place from where you should start selling and promoting your digital products. Get a targeted and custom website ready and live is not just easy but it is quick and cost effective as well. All you need is a domain and a webhost and your site is live.
2. Instagram: When it comes to branding and promoting your products online, Instagram is a great platform to get started. Post regular updates of your product and the process of how you are working on it. People like to see your efforts, how you are working on your products day by day and especially if you can provide catchy and informative videos and photos, your instagram following will get a boost.
3. Pinterest: This social platform is image centric, so if you are able to create some large size images and make them catchy using tools like Canva then you can utilize this platform to the fullest. Other than that a large portion of the audience is women who like to shop. If your product looks good and targets women then this platform is great for you.
4. Quora: Look for questions that are directly on your niche. Whatever purpose your product is going to solve, those questions and relevant topics are most certainly already covered on Quora. Feel free to add your thoughts and answers to those questions and link to your product at times as an additional source for further help.
5. ProductHunt: Over the years, product hunt has grown into a huge network. Almost every startup and business is trying to get listed on product hunt and is trying their best to get more involved with the platform. Do the basics of listing your product on this platform and make a good profile and fill up all the fields. Then, just like any other platform, start following the people who are relevant to your product and business.
6. Facebook Groups: Facebook has groups on every niche and there is a good chance that you will find some groups that is not just relevant but also allows you to share your products and content in those groups. Join those groups to get started and share some relevant non promotional content to get started and get familiar with those groups.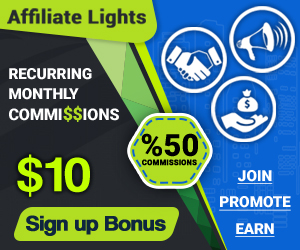 7. Linkedin: Not all social networks has the same kind of audience and depending on the nature of your product, LinkedIn can be a great help in selling and promoting your digital product. If your niche is anything related to business, career and jobs or slightly related to these core niches then you have a great chance to leverage this network.
8. Reddit: Just like Quora, Reddit too is a question and answer site, but here the focus is mostly on the sharing of content rather than creating content. They are very strict on self promotions though and if you do too much of self content sharing then it can get you restricted.
9. Podia: There are certain platforms that are built for selling your digital products, courses etc. online. This is one such platform where you can start for free and sell your digital products and courses online without having to pay anything to get started. There will be transaction fees once people start to buy your stuff.
10. Sellfy: Here one can sign up for as low as $19 a month and get started. This platform not just allows digital but also lists physical products like tshirts etc. for selling.
11. Email Marketing: Selling digital products and delivering them is easy when compared with physical products because your digital product can be sent by email. This is where email marketing becomes very important and one should start using email marketing, lead generation, setting up your list and auto-responders from the very first day.
12. Affiliate Programs: There are some affiliate networks that allows the sale of digital products. Simply choose a network that best suits your product and budget, then let the users of that network sell your product for a small percentage of commission from the sale.
13. Your Blog Section and SEO: If you have a website, then you have a blog as well. Now it is up to you to give that extra effort and start writing some content and rank them on search engines for extra SEO traffic and sale.
14. Influencers: Every niche has some influencers with a large audience already built on their social channels. Try to leverage that audience for selling your product in a way that is accepted by the influencer.
15. YouTube: Create a YouTube channel on the side and keep adding regular videos of your product and business.
16. GumRoad: This is an easy platform to get started with your digital product sales as it does not have monthly fees, they only take a small cut from every sale that you make. The idea here is to sell small things and get started easily, rather than build a costly product and get delayed in the process.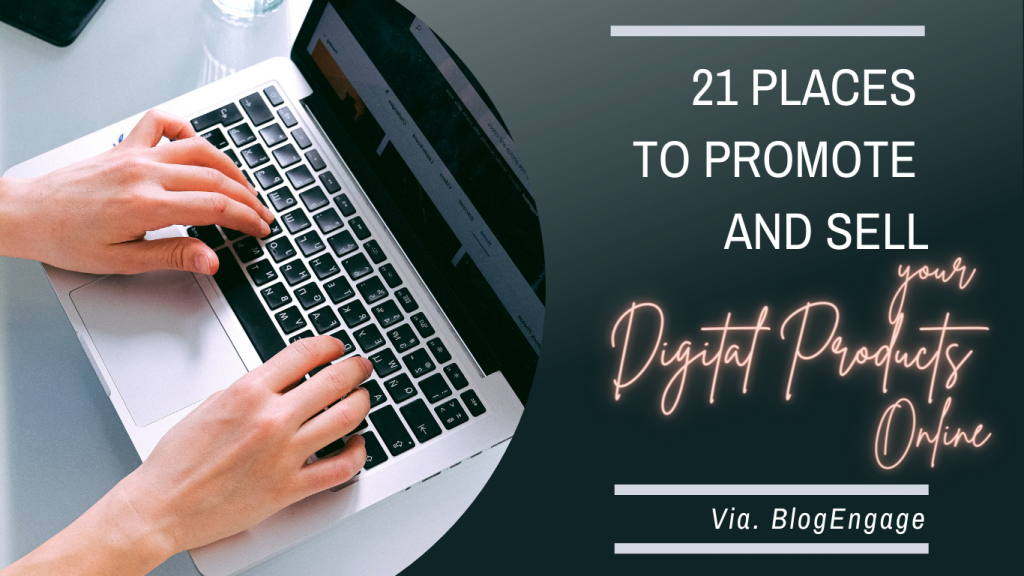 17. E-Junkie: Over the years, this platform has consistently improved and made a brand name in the space of selling digital product. One can get started on this platform for small monthly fees of $5 a month.
18. SendOwl: This is another popular platform where there are all sorts of pricing options to fit your budget. One can start with the free plan with per sale fees, or pay a monthly fees where the per sale fees is lowered.
19. CreativeMarket: If you are on the niche of creativity or graphics then this is a top platform to get started with your digital sales.
20. MemberPress: If you are on wordpress and planning to sell digital memberships then this is one plugin that you should absolutely check out.
21. Etsy: For handmade products, stuff related to crafts etc. can be easily sold on this platform.
Creating the product is only one part of the process. Unless one has a proper sales plan, getting the most out of digital products isn't possible. Fortunately, there are many platforms online that speeds up and boosts the sale of digital products, several of which are mentioned in this article.