Blogging is often seen as an individual's journey where he documents either life activities or talks about a specific category where he is an expert. There is nothing wrong with that concept and it works great for personal brands or making money from niche blogs. However, blogging is much more than just that.
For most businesses, blogging acts as a base from where all marketing channels starts. If a blog has enough content, that same content can be used in multiple channels of marketing and a lot can be gained out of it.
Here, in this article, we will discuss several benefits of blogging which will inspire you to start your business blog.
1. Best source of content: Blog content is usually more in-depth. If you compare it with any other form of content then you will find that not only blog content is longer and more detailed, it also takes more time to prepare. That way, when you write a piece of article for more than a day, you will be able to include most things that you can think about. This content can be further shared on social media, parts of it can be repurposed on your newsletter and even video scripts can be created out of your blog articles.
2. Build your community: Do note that when you think about your blogging community, most people start thinking about social media. None of the social media profiles where you are building your community is actually yours. Those social profiles are owned by their networks and you can lose your profile at any time. The best place to build your online community is in your comments section, which is the safest place for building long term engagement.
3. Capture email leads: Email marketing starts with your list. The best place to catch those email ids to boost your email marketing list starts with your blog section. Anyone who has taken out their time to read your post, then having successfully consumed your content, leaves their email ids on your subscription form is perhaps one of the best kind of lead.
4. Guest Post and link to Blog Posts: If you have an active blog section with quality content, you will get approved for doing guest posts on plenty of blogs. Also, when it comes to linking from within content, many blogs won't allow you to link to your product pages, but they do allow you to link to your content pages. That way you will be able to make the most out of guest blogging.
5. Feature products and Members: When you have a good blog section with plenty of readers, you can write entire blog posts on your own products or users. If you want to highlight a user who deserves to be mentioned, you can do so in your blog section.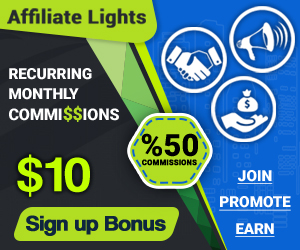 6. Publish Testimonials: When you ask for feedback from your users, you will often find that some users are very happy with your service. If you ask them to give you a testimonial, they will be happy you help you. This testimonial usually ends up on your testimonial page where no one checks, but if the same is published on your blog section, it will be well received by your audience.
7. Collaborate with other Bloggers: Bloggers have a common bond, if you as a blogger reach out to other bloggers and ask them to do a collaboration of some kind, which can be guest blogging or pretty much anything that brings in mutual benefit, most bloggers will agree to it.
8. Place yourself as a niche leader: If you consistently deliver valuable niche content in the form of actionable and long form articles, your authority as a niche leader will start to grow. Other bloggers and your readers will soon consider yourself as a niche expert and start taking your advice seriously.
9. Boost your SEO: It is easy to optimize for search engines when you have a lot of high quality blog posts. Pushing product and sales pages by doing excessive link building is not just aggressive, at times the search engines sees it as a black hat SEO tactic and start putting penalties on it. On the other hand, ranking quality content is easy and it does not requires a lot of link building or other unwanted SEO activity.
10. A way to earn more: Blogs with a lot of content and traffic can be monetized by a variety of methods that includes contextual ads, sponsored and paid guest posts, affiliate and product marketing, getting more sales from your own services and products. Simply put, a blog provides an additional stream of income.
11. Post guides and helpful content: One can explain their products and services in great detail by publishing blog posts explaining how their service, product or website works. These guides can be used as a reference material for future enquiries or even linked from the FAQ section.
12. Leverage the Power of Influencers: Influencer marketing can be done with deep pockets, but if you want to do the same on a budget then you need some high quality blog content. From your blog posts, mention and link to influencers and then tweet them to let them know that you have mentioned them. This process will not just earn you some social media push, it will give you a head start on an influencer networking path.
13. Chase more Keywords: When you start writing and publishing a lot of content, you will be able to use long tail keywords directly into the article titles. The more deep and through your content is, the more long tails you can include in your articles. This will boost your search engine organic traffic with very minimum efforts.
14. Research and understand your niche better: When you actively start blogging, you will find a lot to your niche than you knew earlier. You will be able to research your competition well and know more about them. The smaller details like how they write their articles, send newsletter content, share it further on the social media etc. will be more clearer.
Blogging has many benefits and once you start to actively blog, you will find many more benefits of blogging.