There's no limit to blogging tips online, every blog on the internet, even those that have a different niche, once in a while write about blogging tips. However, not all tips are made equal. The blogging tips that are truly helpful are the ones that are actionable.
If you come across an exciting and new blogging tip and when you finally get down to implementing it, you realize that it can't be done. Those are the tips that aren't actionable; they are simply waste of time.
Here, we are going to discuss several blogging tips that can be implemented right away.
1. Make an Evergreen keywords list: Long tail keywords are sometimes so long that they become an article title. Search for at least a hundred such, really long tail keywords on your niche. The trick here is to find keywords that are evergreen, that is they are searched at all times.
Once you have more than a hundred such keywords, start writing articles on these long tails and make sure to write one such article everyday without failing.
2. Edit old posts and make them readable: Readable posts are easily scanable and makes human consumption of content easy. But this step isn't just for humans, this is an SEO benefit. When you make your paragraphs shorter, especially at the top of the post, people bounce less and start to read more. This helps greatly in search engine optimization.
3. Start writing Guest Posts: There are many ways in which you can market your content, however guest blogging is one such method that everyone should do. Don't outsource your guest blogging, do it yourself. There are many benefits of guest blogging and building links is only a small part of it. The main benefit of guest blogging, if you do it yourself, is the fact that it makes you an authority figure in your niche.
The readers consistently start to see you everywhere which makes you a niche brand that they can trust.
4. Add Tweetables in your Old Posts: Edit your old blog posts and add some Tweetables to it. The best way to do this is to mention some hashtags, refer some bloggers you know well in the tweetable and code and design it in a way that it stands out and draws attention.
5. Hire a tech to speed up your site: Not all tips are for DIY. If you aren't good with coding then save up a small budget and hire a good technical guy and get him to speed up your website. A fast loading website will automatically start to rank for several keywords without any extra effort.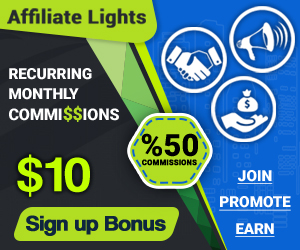 6. Understand your Niche: Everybody is an expert in something, there's got to be something that you are best at. Identifying your exact niche is the most important thing in blogging. Once you figure it out, it is time to re-shape your content in such a way that it aligns with your core niche topic.
If you have a broad niche blog or a general content blog then the best way to get your focus back in your niche is to dedicate your new blog posts to this exact niche of yours. Older content can be edited at any point of time to make it niche relevant.
7. Hire a proof-reader: Most people hire editors to fix grammar issues on new content, but to make your blog flawless you need someone who can go through every post that you have and fix grammar and structure issues of old posts.
This can be implemented in a step by step order where you make sure to fix ten of your old posts every month. Very soon your old posts will be perfect and ready to be re-published.
8. Check rankings and optimize: Check your rankings and see what type of content is ranking on your blog. One might have hundreds of posts on their blogs but not everything ranks. Check what content is ranking and write more of the thing that ranks.
9. Develop a community: Random people from search engines will always come finding good content. They will consume your content, take action and leave. But such type of traffic isn't loyal. If you have a loyal reader base on your blog, then this is the type of traffic that will comment, share your content and even link to your posts if they are bloggers.
A community is always an asset but it can't be built overnight. It takes time to develop a loyal community in your blog and it starts from your comments section.
10. Take one social network at a time: A social network can only be truly leveraged if you have a strong profile with plenty of friends and followers in it. Being active on every social network is possible, but using it to its full potential isn't possible. Take one social network at a time and build a strong following on it. Once you are done with it, take another network and give it your full focus.
11. Don't Blog Solo: Blogging isn't a solo activity, don't do it all alone. Right from the start where you create your content, get some influencers and niche bloggers to collaborate with you for the content. Take their quotes, link to their content, make Tweetables out of their feedback etc.
This is basically the ground work, once your content is live, they will be your first few people who will share your content and link to it.
12. Work on your images: Start using a tool like Canva, there's plenty of options out there. Every post that you publish should have plenty of images of various social network compatible sizes. Focus on sites like Facebook, Instagram, Pinterest etc. and make catchy images. Use your creativity to make these images stand out, for example add quotes and headshots of influencers directly into the image. This will increase the number of social media shares that the image will get.
Reading and finding new actionable tips is important, but when it comes to implementing, it is always better to try one idea at a time. Trying to do too many things will slow down the progress and nothing will be done properly.