A startup can be many things, for example: a niche product, a blog, an online eCommerce platform, a service based business, etc. The only thing common between all startups is that it still needs to be promoted and worked on.
There are several ways to promote a startup and make it popular. However, we are only going to discuss the free options where it does not cost money to promote a startup. These tips are not just free but they are also easy to implement and mostly directly actionable.
Here's the top ways to promote a startup for free.
1. Kickstarter: This site isn't just for funding. Raising money is the main point here, but money can be raised by several ways, like angel funding or bank loans, but when you compare it with kickstarter where a startup gets so much attention that raising money seems like only part of the benefits. Think of the user base and the promotions a startup gets when it starts to trend on platforms like this.
2. Product Hunt: It is a place where products and startups trend. If you have a startup then get it listed there. However, it is only the first step, if this site has to be used to the full potential then it is important that you build a strong profile and following there. Make sure to up vote and comment on as many products listed there as possible on daily basis. Then you will see that several of those people you are interacting with are taking out the time and checking out your listed startups as well.
3. Facebook Group: Facebook has this amazing feature of groups. If you search deeply then you will find several groups that are directly on your niche. You can share content on these groups and in time try to build a relevant group for your business as well.
4. Linkedin: Depending on the niche of your business, this social network can be a top priority for your startup. Even if your niche isn't a fit here, one should still try to build a following on Linkedin as there are plenty of people here, who might be interested in what you are trying to build. Even if you can't find customers on your niche in Linkedin, you might still be able to find investors for your niche here.
5. Guest Posts: There are many businesses that have grown and established themselves with the power of guest blogging. Every startup can utilize guest posting, all you need to do is to look for popular sites and blogs on your niche, top media and news sites and magazines that anyone can pitch and start your outreach.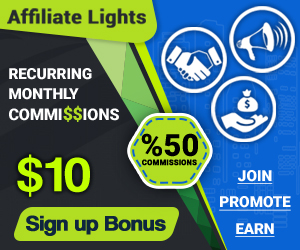 This process takes time and chances are that many of the sites where you are pitching starts to reject you. Learn from your pitching mistakes and see what is working and plan ahead.
6. Contests and Giveaways: We are mostly talking about free options but giveaways works best when you actually give something of value. If you have a product of your own then giving that to lucky ones and contest winners can be a great way to get some attention.
Make a rule for following your social profiles as a requirement for taking part in the contest and it will give an even greater benefit.
7. YouTube: If you have a startup where you make interesting stuff that can be documented then YouTube can serve as a platform for promoting your business. Simply take videos of what you do and edit it a bit to make it look good. Then upload it to YouTube and slowly build a following.
8. Use Canva: Taking regular pics of your startup, what you do, how you make your product and your office photos and then sharing them on social media is a good way to get publicity and at the same time, letting your customers know more details about how you conduct your business.
These images can be further edited by using a service like Canva so that they stand out and look catchy.
9. Join Twitter Chats: There are many twitter chats that are hosted almost every single day and several of those might be on your niche. Search for these chats and try to join them when they next happen. They follow a schedule so catching the next twitter chat from the same host is pretty easy.
10. Ask for Reviews: If your customers love your product then actively ask for reviews and testimonials. These reviews can be shared on so many places and if you provide the links to the places where your customers can post these reviews themselves, then you will start to trend on many of these review platforms.
11. Work on SEO: Search has always been a free channel to promote anything. Look for content pages on your startup, this can be your blog section or your knowledge base articles. Optimize them so that they start to rank on the search engines. Slowly, in time, try to SEO your product pages and other pages of your website so that you can utilize the full power of SEO.
12. Start Email Marketing: Several email marketing tools provides free options to get started. Surely having a premium plan can speed up your email marketing efforts but if you want to get started for free, that can be managed as well.
13. Build a following on Instagram: When it comes to social media platforms, instagram is one of the top platforms we have online. Simply share short versions of your videos that you make for YouTube and optimize the image size for Instagram and you are set.
14. Utilize Quora: If you search on Quora then you will find that there are so many questions, many unanswered too, which are strictly on your niche. If you spend time to reply to those questions and sometimes even link back to your website as a related resource, you can get a lot of targeted visitors to your startup.
15. Give Interviews: People love to read interviews and it gives a lot of publicity and a backlink which boosts your SEO efforts.
16. Beta list: This is also a place to list your startup and just like any other platform, if you give it time then your startup might start to trend here as well.
There's no end to the places where you can submit your startup or get free promotion and traffic for your startup. The secret to utilizing these platforms properly lies in your effort. If you are ready to give time, build a profile and following, contribute then surely you can pitch and promote your business on these platforms and gain benefits.