Moving towards the New Year 2023, it is important that bloggers get ready for the fierce competition that awaits them as more and more digital marketers and bloggers enters the blogging space every year.
To make the blogging process easy and staying competitive in this dynamic blogging ecosystem, it is important to start using some of the blogging tools for various blogging related activities.
When it comes to choosing blogging tools, from plugins to designs, there's plenty of alternatives in every niche and purpose. While this provides a lot of choices for bloggers, it also creates a state of confusion where it is hard to choose the correct tools for optimal use.
Here, we are going to discuss 13 Blogging Tools and their uses.
1. Canva – From making YouTube thumbnails, to front image is a blog post, from creating compatible images for social sites like Pinterest to designing quotes, logos and banners, Canva can do it all.
For image designing, if there is one tool that can do it all, it has got to be Canva. If you are using it then there's no reason to look for an alternative. With more image and feature choices, comes the Canva pro option. If you want to spend a few dollars every month, then opt for Canva Pro to get more features and less restrictions.
2. Trello –For collaboration with your team or even with other bloggers, Trello is a one stop solution. One can easily make boards and then add a task to a board and let other members of your team add comments and feedback on the tasks or move them to the working or the completed queue. This can also be used to run marketing campaigns where other members can crowd source their inputs into relevant boards.
3. Grammarly – This tool is more than just a grammar checker. When you write something, it keeps suggesting if the tool is running in the background and helps you to write better. It will give you word suggestions depending on what you are writing so that your final content looks good.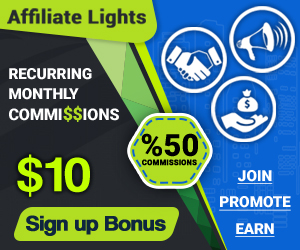 4. Mailerlite – For email marketing you need a tool where you can store the emails and then run campaigns and send those email newsletters to your subscribers. For this you need a tool like Mailerlite which can help you to reach the inboxes of your newsletter subscribers.
Even for a new blogger with very low subscribers, it is important to setup an auto-responder early on so that even the first few subscribers are take well care off.
5. Yoast SEO – When you write a blog post, there's several aspects of SEO that you can often ignore. One can't be too calculative while writing and ultimately it is best to write freely rather than thinking too much about the keywords. It is best to have a tool like Yoast to take care of your keywords when you have finished writing.
6. UberSuggest – Most bloggers have already used the Google suggest feature to get keyword and title ideas. Uber Suggest takes this to a whole new level. There's always more ideas and niches that can be tapped into. Not all research can be carried out from imagination alone; one needs to use the available tools to streamline the blogging process.
7. Akismet – Fighting spam comments has been an endless war that the bloggers have to keep fighting. One cannot get rid of the commenting system as a whole because it is the basis of blog communities and this is where all the networking happens. So one needs to keep the comments and keep fighting spam all the time. In such a case, a plugin like Akismet helps to remove the spam comments while keeping the good ones safe.
8. Optin Monster – We discussed email marketing earlier where we stored the email ids and send them newsletters and auto-responders. But now we are discussing a tool which will help us collect email ids of our visitors. This is where tools like Optin Monster comes into play as they have really good popup and exit intent softwares that can catch email ids of blog visitors.
9. Google Trends – Among many tools that Google have provided bloggers, trends is one of the best when it comes to finding keyword ideas that are trending. That way one can explore and brain storm content ideas that will start getting more traffic from the moment it goes live.
10. Quora – Quora is hardly a tool, it qualifies to become a social network where people discuss various questions and their answers. However, for bloggers the use of Quora is endless. There's so many questions that are waiting for an answer and if such a question falls under your niche or your expertise, then you can easily answer it and write a whole blog post on that topic and link to your answer.
11. Google Analytics – When it comes to tracking and analytics, GA is your best option. All you have to do is to add their code on the sitewide footer and they will start tracking your entire website and report all types of traffic activities that happens on your site. You can easily check your blog visitors and know exactly how you are acquiring your audience and how much they are loyal to you.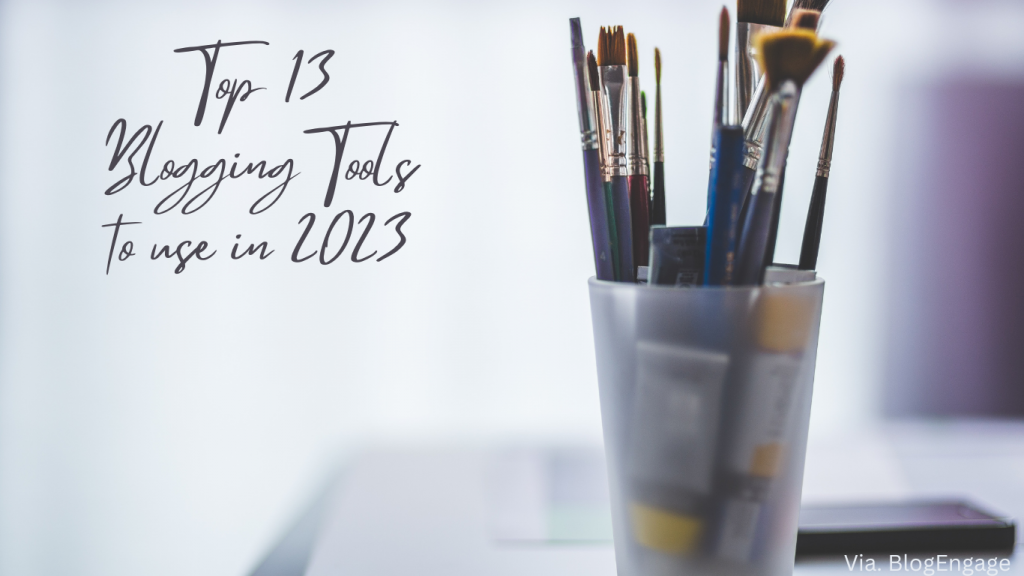 12. Google Docs – If you are searching for a way to share or collaborate as a team for various content requirements like docs or excel sheets then feel free to try the online and free version of the Google Docs. For using these softwares you don't need to install anything. Simply open Google Docs and start typing along with your team members.
13. OpenSiteExplorer – For checking various metrics or links, opensiteexplorer from Moz is a very good choice. The free version has some limits but it can still show you how many incoming links you have and from which domains. For getting more out of this tool, one needs to buy a paid version of it.
There's no end of alternatives and choices when it comes to blogging tool, which is why it is important to find a tool that fits your requirements best and then stick to it. In time, if the tool has served you well then look for the pricing and buy a paid version of it. Every tool mentioned on the list has a free version so that one can use it even if they don't have a budget but to truly take advantage of these tools, one needs to spend a bit of money and get a premium version of these tools to unlock the more important features.