Just like any other profession, bloggers, webmasters and online marketers too have their birthdays and other special days where they expect to get gifts that are relevant to their interests. There are always general purpose gifts that work pretty much with any interest group but if you want to be specific with gifts, then it has to relate to the work of a particular individual.
There are many kinds of relevant gifts but a good gift is not only targeted to a niche but is also practical and helpful so that it adds value.
Here, in this article, we will discuss several practical and helpful blogging gifts.
1. A Book: Bloggers, writers and authors are also book readers. They like to read books from various niches and topics. Depending on your target blogger, choose a book that might interest him and send him a hard copy to read.
2. Camera: Bloggers are also YouTubers and they require pictures and videos from time to time. Having a good quality camera will make sure that enough original photography will be done from time to time.
3. Pen: Very often than not, bloggers take out their old fashioned notepads and pens and jot down various points that keeps cropping up from time to time. One cannot carry their phones and laptops everywhere they go, and noting down a few quick words is something that is fast on the off line notepads, all you need is a good quality pen.
4. An Office Chair: When it comes to upgrading their own home office, bloggers are often slow and somehow get things going the way they are. At times like this, a gifted office chair is an amazing add-on.
5. Micro Phone: We have heard so many time that the voice quality of a video is so poor that it is hardly audible. Unfortunately, we do nothing about it and perhaps from the next time, we speak a bit louder. If only someone can gift a micro phone, that issue will be permanently resolved.
6. Branded Mug and Tee Shirts: This is a sort of a surprise gift and just like any other surprise gift, it can go wrong or the blogger might really love the idea. Simply print a small quote and the logo of the blogger on a Coffee mug or a tee shirt and gift it to the blogger and see his reaction.
7. Tea Coasters: When you have got nothing better to do for the whole day, only typing down stuff and trying to get more work done, then all you need is a cup of tea. To keep the desk clean and good looking, few colorful coasters will be really helpful.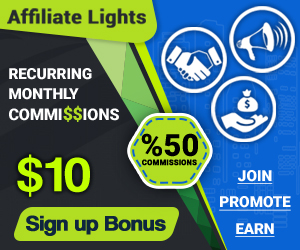 8. Motivational Posters: For the hard working blogger, a few really good posters that have some motivational quotes like – stay hungry stay foolish, can go a long way and keep the blogger going for the extra mile every single day.
9. Plugins and Themes: There are so many packages of various paid and subscription based plugins and themes that a blogger can utilize. A yearly subscription for the same can be really useful.
10. Web hosting packages: This is one thing that is common to every blogger. We all have a web host and that is where the blog is hosted. Give an extension pack for the webhost and gift a year's worth of hosting plan.
11. An off Line Planner: Chances are that the blogger whom you are gifting already has a content planner subscription but an off line planner guide notebook will be a really unique gift. Rather than jotting down these plans online, having an off line planner will make things more real.
12. External HDD: As a blogger we often run out of space to store our digital assets. In such a case, our drives start to get full and the computer's speed suffers. Having a USB backup device with a 2 to 8 TB of space can come in really handy. Taking regular off line backups is also a good way to keep things safe.
13. Canva Pro Subscription: If there is one tool that every blogger loves, it is Canva. It is flawless, with way too many options and choices to make that unique and catchy image. This amazing combination can become even sweeter with a Canva pro plan gift for the bloggers and online marketers.
14. An Email Marketing Subscription: Often over looked, email marketing is a neat way for bloggers to make sure that their articles are consumed by their readers. However, to run the email marketing efficiently, one needs a premium plan of a popular email service. This can also be a great blogging gift and a good start to email marketing.
15. Grammarly: Talking about useful tools and paid subscriptions, Grammarly is a top tool that fixes grammar issues and makes our content stand out. Such tools are great for gifting as it is very helpful and the blogger who will receive this paid subscription will be able to largely benefit from it.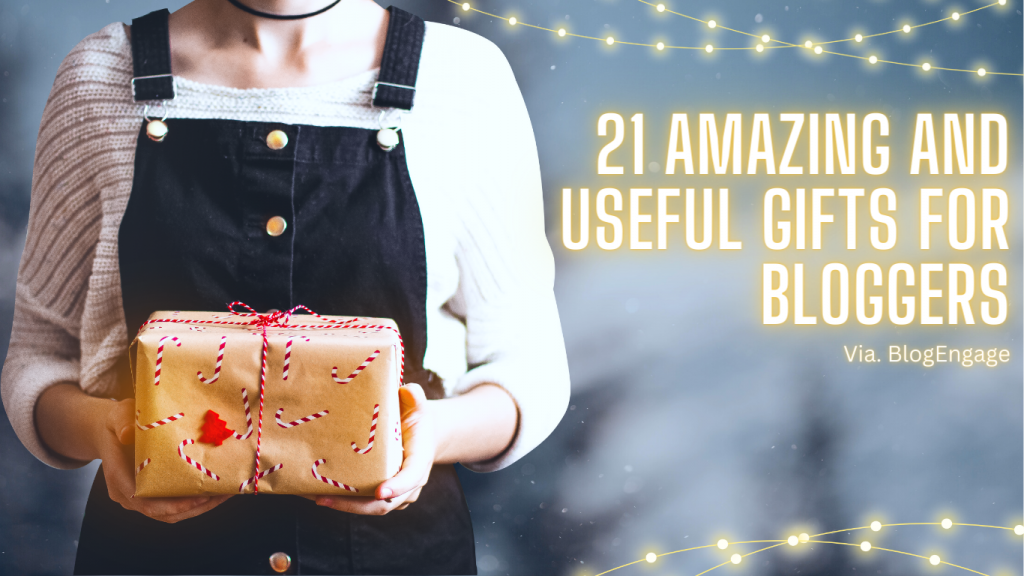 16. Laptop stand: While a laptop stand is a small little thing, it is very useful to keep the laptop cool and it raises the height of the laptop slightly, thus making it ideal for bloggers to work on their desk.
17. Air Purifier: We live in a time and age where pollution is a part of our life, no matter where we live. Bloggers and writers need to concentrate all day long, sitting on their desk. In such a condition an air purifier can really help to keep the air clean, thus improving concentration and creating an environment of calm and peace.
18. Stock Photos: Digital photos is a big part of a blogger's life, as every post requires a minimum of one photo and usually averages up to 3 to 5 pics per post. Stock photos are a genuine way to use these photos and thus a stock photo subscription is a very helpful gift.
There are no limitations to what we can gift a blogger. With huge market places like Amazon, any gift or product, ranging from the cheapest to the most expensive are available for the takings.