Writing a good blog post will attract more traffic to a blog. It will make sure that your visitors don't bounce back, rather they will end up consuming the full article and leave thoughtful comments or exit with an outgoing, hopefully affiliate link.
All this is easily possible if your blog post has several good elements that make the post a powerful piece of content. This way, the post will become catchy; it will be easily scanable with good formatting. It must also include quotes, infographics, slides and images for easy skimming and understanding.
Surely, there's no definite way to write a post as every post has to include several of the below mentioned things depending on the requirement of the specific post.
Here are the top 12 elements that a quality blog post must include:
1. Catchy and Optimized Title: A good title must include the keywords that the article needs to rank for and it also must be catchy enough to bring the readers in. Even on the SERPs, a catchy title always gets more attention.
People are always looking for the latest and updated information and thus a title that has the name of the year at the end of it gets more value. Along with that, list based titles are catchy and get more clicks.
2. Really catchy Opening Paragraph: The work of the opening paragraph is to make sure the reader reads the next paragraph and so on. If the first few lines of the opening paragraph are sort and catchy, the readers will always keep reading and stay hooked till the very last paragraph of the article.
Here, the secret is in the really small and catchy sentences. If you have paragraph chunks at the top of the article, then chances are that people will close your article right away and you will get a heavy bounce rate.
3. A Table of Content: The table of content, preferably clickable so that the readers can quickly reach the places where the sub-headings are placed within the article.
This comes in really handy when the article is particularly large in size.
4. Lists and Sub-Heads: List based posts get a lot more attention than regular posts. Since it is points based, so the user already knows how many tips and ideas can a particular list based post can provide. Such posts are very easy to skim through.
However, not every post is list based, but even under a sub-head or a point, there can be several lists and bullets used for quick formatting and easy reading.
5. Images: Every post should include multiple images. It makes the post stand out and if the images are relevant then it adds to the content value of the post.
Use tools like Canva to make your images stand out and add more value to those images by adding some catchy texts on those images. A single image can include multiple smaller images like an image collage which are easy to make and can include more value in a small space.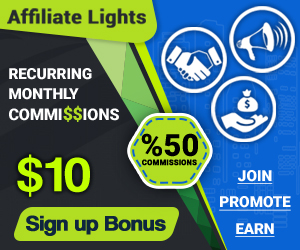 6. Quotes: Use quotes from influencers and use relevant images with their headshots edited into a single image. Such catchy images work well on the social media and they are easy to make by using free tools like Canva. When you include such image quotes in your blog posts, they are often shared on the social media which brings in a lot of targeted traffic.
7. Infographics: When it comes to adding a lot of information in a single large image then infographics is something one should look into. Such large size graphics are basically complete with images and text, but they work even better when they are embedded in a quality blog post.
These infographics often gets linked from popular websites and media houses. This results in a lot of traffic to the blog that hosts such graphics.
8. Bullets and Points: When you write content in the form of bullets and points, instead of large chunks of paragraph, they automatically become easy to read. Most sub-headings can be easily broken into bullets and points for quick scanning.
Do note that when you write content in the form of points always mention the name of the point, don't just start off with the sentence directly. Such points where you mention the name of the point makes it easy for the reader to quickly check the point list.
9. Slides: There are several sites that are built only for displaying the slides. If you are able to create catchy slides, they will get a lot of traction on the social media and soon people will start to link to your slide or your blog posts.
10. Out Going Links: It is important for a blog post to include several links that goes to good and relevant resource on the website. Along with that, make sure to link to authority websites and their content. The part of the search engine algo values the outgoing links that are linked from your site. If you do it properly, it will give you an SEO edge.
11. Author Bio: It is easy to include an author bio if you don't have already. Simply edit the profile section of your word press blog and enter your author bio details. It mostly includes a few lines of yourself, links to your social media profiles and your website. However, it is up to you to write it in any way you wish.
12. An Ending: Every article should have a concluding ending. With a proper ending, the readers will be able to summarize the content and the main idea behind the article. A closing also leads the user to take several actions like posting a comment, or sharing the article on the social media.
The point that a reader has read the whole article and is now going through the conclusion means that the reader is fairly satisfied with your content. Such readers can be converted in more than one ways and one of the best ways to exit the user is to have his email id for further marketing. One needs to plan the blog posts well. A good post has several great features which, in a combined way help in growing the blog further. It will generate social media sharing, email subscriptions, affiliate sales and so many other benefits.