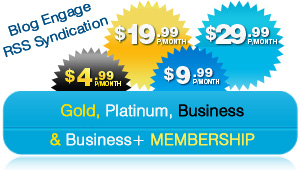 As blogging gains even more prestige throughout the Internet, many people are turning to guest bloggers to fill in those times when they just don't have time to do it themselves. And the trick isn't in finding bloggers to fill the job, that's easy. The trick is in finding quality bloggers who add the kind of content to your site that will add both value and quality to your site. For this purpose, Guest Blog It was born.
Though the blog portion of this site is still a work in progress, the rest of this relatively new site is up and running quite well. There are tons of great articles ready to be added to your site and in a wide variety of topics and categories. In essence, if you have a site that covers just about any niche topic, there's an article on the site waiting to be added.
It seems as though there are a lot of sites these days that focus on the various aspects of technology. For this reason, there are a lot of high quality technology articles covering all angles of the technological world. There are articles about smartphones, PPC advertising, and about those who buy things online. There's a lot to choose from for those who run technology sites.
Another big time blogging niche is the business blog industry. Because many of today's biggest businesses are beginning to create their own blogs, it's quickly becoming a great way for guest bloggers to get their foot in the door of some wonderful sites. If you run a business blog and are in need of some fresh business oriented content, this might be just the place to go.
Financial blogs are quickly becoming the new thing in professional blogs. Those in the financial world are finding a whole new clientele in the blogging world and are always in need of fresh ideas and new posts for their sites. Guest Blog It has posts ready to go that cover ideas such as life insurance coverage and loan comparisons.
But no guest blogging platform would be complete without a section based on all things Internet, and Guest Blog It is no different. This section includes articles about social media outlets, web design, and Java web applications. When the Internet is not just your world, but your livelihood as well, you're always going to need fresh Internet-based content about the latest happenings with the Web.
Guest Blog It isn't just for those who are looking to add more content to their sites either. It's also a great place to visit for those who want to write the content. It's designed to bring the best of the best together in one creative environment. You can keep up with the latest from the site by following them on their Facebook page or through their Twitter account. Otherwise check out the site today and see if you and your site are ready to take it to the next blogging level.
Be sure to add me as a friend, bbrian017
Twitter, bbrian017
Tags: Article Directories, Guest Blogging, Guest Blogging Platforms