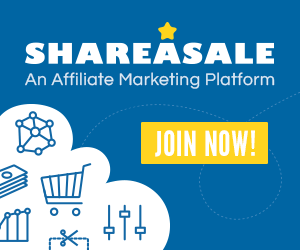 There are really lots of SEO link building methods in the internet today. All of them really work in a certain purpose. One of this is through Blog Commenting / Blog Linking.
What is Blog Commenting ?
This is a link building technique where plenty of spamming has already been done, so to make the best of it, you need to work a little harder in finding quality blogs related to your category and make an on-topic relevant comment.
So now I'll talk about the simplest but the critical link building method, the Blog Commenting.
In this post I will give to you my view on the SEO benefits in blog commenting, and how it can give you more traffic to your site. Let me explain real quick.
There are softwares for blog commenting but it all boils down to having these tips I gonna mention. This can help you to easily find and generate quality backlinks to your website or blog.
First off, make sure that the comment widget used in the blog has a dofollow attribute. DoFollow is simply term given to websites or blog that follow the hyperlink. It gives inbound links for others hyperlink to the search engines. The internet has a vast collection of dofollow blogs, so you can find them easily.
But, HERE'S THE PROBLEM.
Some people post a dozen blog comments and link back to their homepage using a single anchor text link – using a single keyphrase such as: seo techniques
So, all backlinks pointing back to your site would use the anchor text (blue underlined text) seo techniques only. This is a BIG but common mistake.
There are two things that you MUST do to get even better results from commenting softwares and comment generators and then dominate the search engines.
Tip #1: Don't point all backlinks ONLY to your homepage. You need to have DEEP link to your secondary pages as well.
For example, if your website contains the following pages…
index.html
seo-training-courses.html
seo-guide-videos.html
You must get backlinks to all of those pages.
Also checkout this anchor text guide and avoid some SEO mistakes. 🙂
Tip #2: You could get backlinks to all those three pages above using only ONE keyphrase (such as "SEO training tips" mentioned above).
This is another big mistake people make. Do NOT use only one keyphrase in your anchor text links. Let me give you an example:
index.html
anchor text link: SEO training tips, SEO guides and ideas, what is SEO
SEO-training-courses.html
anchor text link: SEO training course, SEO training instructions
Anyway, you get the idea. I hope this is all starting to make sense.
So, just to clarify… when you post comments on other blogs don't forget to include anchor text links back to your website.
But, make sure that you use DEEP links to many pages on your website and use a variety of keyphrases when you link.
That's about it. This one little tip could make the difference between your website being top 5 within Google or top 50.
Give it a try.
Kira Permunian is a blogger and owner of Best SEO Blogging blog which focuses on SEO, blogging and Social Media. He is a SEO Specialist helping websites to rank well through his SEO strategies. You can also stay in touch with him on Facebook and on Twitter.