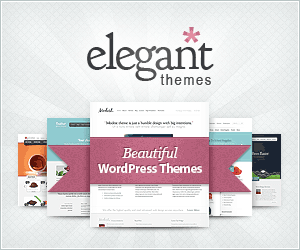 I have a soft spot for the small business owner. I'm not talking about the technical definition of small business with under 50 employees and $5 million in revenue. I'm talking about those with fewer than three employees, working day and night to get the business off the ground. I started my agency with the goal of helping those companies use their websites and internet marketing to be on an even playing field with much larger businesses.
While I root for the small business owner, they tend to be difficult clients. I'll generalize by saying:
They never have enough time to really focus
They scoff at process and structure even when it will help them
They expect quick payback from investments
They are on an endless search for a magical solution
There are exceptions to these generalizations, but people in the website design and internet marketing business are nodding their heads because they know what I mean.
The Big Flop
Many small business owners forge ahead with online marketing like SEO, PPC, Social Media and so on without putting much thought into the dynamics of their websites. They pay to get traffic to a website that's not set up to do much of anything.
A website must be search engine friendly, easy to update and configured to track visitors and capture leads. It has to look good, too! Most small business websites fail on all counts.
Website Designer To the Rescue
Now more than ever, small business owners want to get it right and turn to a website designer for help. Whether they go with a freelance designer, website design firm or somewhere in between, chances are the process will be very long and rocky for both the business owner and the website designer. Building websites for small businesses is really hard.
Based on nearly five years of feedback from our agency partners and our own team, we identified four reasons why the website design and development process plods along and ultimately fails. And when the process fails, the website is destined to fail.
Those reasons are:
Insufficient establishment of website requirements
I could elaborate on each of the items above but pretty much any scenario you come up with can be related back to a failure on one or more of the items above. For example, "client didn't like colors" can be tied back to insufficient requirements and scope control.
Solutions
A website designer needs to establish a process that sets realistic expectations, establishes website requirements, controls scope and deters billing issues. This is what we've done at my agency:
Pricing and Configuration
The first thing we did was to put pricing control in the hands of the customer. Small businesses inherently like to tinker; giving them the ability to run lots of different scenarios before asking them to decide on the final elements is key. We deconstructed the common website into website features, layouts and templates. If you want a phone number in the header, that is a website feature. A form for a newsletter sign-up is also a feature. All web design layouts are template based. By letting the clients select from a generous but limited list of features, we basically have them write the high-level requirements for the website.
Our online pricing application lets the client configure web pages, choose who will write the content (they can use our writers, or not) and the website features on each page. They can see the cost of the site with the features they have selected. A client can go back and add or remove features and see the price update. They can also see how much they can save by doing some of the work themselves (such as writing their own content).
Defining Requirements
Once the client has defined the scope of the website and received a price, we build an online requirements document that must be completed before development begins. In fact, we don't even collect money from the client until they have provided the requirements for the website.
Some clients complain that we want too much information before we get started, but we explain that getting the information upfront will actually speed up the development of the website. For the clients that object again, we offer a special requirements definition phase where we charge extra to help them complete their requirements document. We know, some clients may not want to bother and walk away. But we'd rather lose that client than end up losing money on the job.
Before moving on to development, we insist that all clients to sign off on their requirements document (online with an e-signature). Our development team then reviews the requirements document and signs off.
Managing Scope
With a signature on the requirements document, it is easy for us to refer back to the document, should any misunderstandings about requirements arise. We do allow clients to submit change orders, but we charge a fee for changes to the original requirements. We want to demonstrate that we are accommodating and responsive, but we're in business to make money so we have to charge for the extra time. This is where many website designers lose out. They let the client keep making change after change after change without getting paid for the extra time. We have found that the requirements document forces clients to be very thoughtful about what they want and very few changes are requested.
Results
While our process isn't for everyone, it delivers the 80 / 20 rule (i.e., about 80% of the performance of the website is caused by 20% of the variables) on multiple levels:
Functionality / Maintenance – The state of the average small business website is worse than you might think. HTML websites that are barely crawlable by Google are the norm. Small businesses benefit from having a nice WordPress-driven website that is easy to update. That's what we recommend and that's what we deliver to our clients.
Conversion – We get the most important conversion features on the website, including attractive marketing slides, a call to action on every page, and the ability to track all website visitors as well as web leads and phone call leads. The ability to track everything gives the small business owner an accurate ROI measure.
Budget – We've looked at this very closely to make sure we could deliver a quality website at a price point that small business owners can afford. We are delivering at $2500 to $5000 (that includes any consulting to define the client's requirements) compared to many who charge double or triple that price. Website designers have to be realistic with pricing if they want to attract clients who are small business owners. Any website designer can offer lower prices when they follow an approach, like ours, that puts controls and requirements in place before the work begins.
Small businesses need to realize the choices are not limited to 1. Do nothing or 2. Break the bank. A website designer who offers something in the middle will attract the small business owner who's ready to invest in a productive website. You can be the website designer who delivers the affordable and functional website for small businesses if you implement a process like the one I outlined here.

Chad Hill is the CEO of HubShout, a U.S.-based full service online marketing firm and SEO reseller and website reseller program. Services include SEO, PPC, Websites, Social Media Marketing, Email Marketing, and Customer Reviews. Previously, Chad served as Business Development Director at America Online and worked in product management at FOLIOfn Investments, Intuit and the financial services group at American Management Systems. Chad holds a BA with honors from the University of Florida and an MBA with honors from Georgetown University.
Tags: Small Businesses, Websites