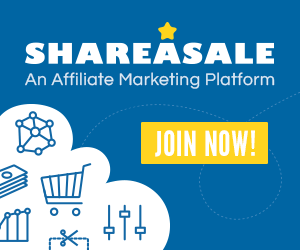 Like most parents, you also probably love seeing your child play. It feels good to see them happy while listening to their ideas and learn about the new worlds and experiences they create. It's also amazing to see their creativity show as they put their imagination to use in their play.
Play is indeed far more utilized by children than many parents realize. It's the key to learning.
Today's schools realize the importance of active play and participation in a child's development. International Curricula like IB primary years programme (PYP) for instance, is focused on developing learners through active participation and engagement in an inquiry-based approach. Teachers act as facilitators and observers in this entire process of knowledge gathering.
As a quick background, PYP is designed for Graders 1 to 5 (age 5 to 12 years). The curriculum nurtures and develops students to be active participants in their learning journey.
Meaningful play generally has five characteristics. It:
Gives the child a choice about what he or she wants to do
Feels fun and enjoyable for the child
Evolves spontaneously, rather than giving kids a script to follow
Is driven by intrinsic motivation about what the child wants to do
Creates a risk-free environment where kids can experiment and try new ideas
Behind Learning Through Playing
Young children learn in different ways than adults. They learn by comparing physical experiences, interactions, and their feelings. Plus, they learn so much through their imagination. Play pulls both the logical and creative parts of the brain.
Play is often a full-body activity for young children that helps them develop skills necessary later in life. Running, climbing, dancing, rolling—these activities all encourage muscle development and boost motor skills. Children also enhance their mental and emotional muscles as they create imaginative worlds rich with a system of rules governing the terms of play.
The Importance of Play in The Classroom
Play helps children learn and grow in an academic setting. Teacher-initiated play is a cousin to inquiry-based learning. Early childhood educators ask children questions about the rules and process that govern the play and proceed to encourage children to make connections to the wider world through their own body of knowledge.
Teachers can create an educational experience greater than the sum of its parts. Students develop critical thinking skills, language abilities, improve their range of knowledge and enhance their social-emotional awareness even without their knowledge.
The goal of learning through play is to help students learn to ask questions, collaborate, and express themselves with others while taking creative risks. Enrolling a kid to an International Curriculum also helps extremely by helping them retain their natural curiosity and including various activities so they never lose the excitement of learning new things. These are all achieved by making learning fun for children.
You can find more about how you can help your child learn by checking out home activities or consulting the school teacher where your child is involved.

About
My name is Brian and I'm a Graduate of Business Administration Marketing. I work full time in Sales and Marketing. I am also the owner of Blog Engage a social network I created specifically for bloggers. Come and join us on Blog Engage