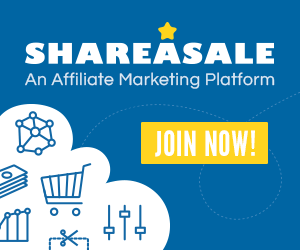 Video content is growing exponentially, with predictions that by 2019, it will make up 80% of consumer internet traffic across the world. There is no doubt that video has an impact on sales. Some statistics report that a company that uses video in its marketing efforts is 53 times more likely to be found on page 1 of the SERPs. This is mainly because video vastly improves SEO and boosts search engine rankings. For video bloggers, using this medium to share their messages and brand is a key part of their success.
Since 80 percent of the world doesn't speak English, it is vitally important to understand the impact that translating your website's video materials could have. Not only is video the key to increased revenue, but it is also now a primary means of exposure for bloggers and websites. Video can cross cultural barriers quite well and is utilized by people of all ages. It is especially popular among younger viewers with expendable income, with companies moving fast to meet this need. As an example, in the multi-billion dollar gaming industry, demand for video game translation services has exploded in recent years.
If you're a video blogger who is looking to use translation services to reach international audiences, it can be hard to know where to start. In this article, we will explore some considerations that can start you off on the right foot.
Set Your Translation Goals Early In The Game
When you are creating a multilingual video blog, you will no doubt want to find the most cost-effective way to translate your content. Ideally, you're going to know what video translation services you will need before beginning translation work on your site. Think about questions such as:
How often do you upload videos and how long are they?
Do you want every vlog entry translated or just some?
How many languages do you want to publish them in?
Do you want to use translation services for old video blog posts or just new ones?
Now that you are aware of the impact video can have on your brand – and for video bloggers, you usually are the brand – you'll naturally want to implement it on your multilingual site as soon as possible. The first thing you should do is set some goals. Translation of video for some languages can be more complicated, so your translation team will need to know beforehand what language(s) you plan to target.
With some languages, issues like subtitles that are too long to fit on the screen or voiceovers that are not at the right speed may require a new video to be shot. With advanced planning and consulting with a professional translator, you can potentially avoid some of these pitfalls. The translation team will also help you to create content that is easily adaptable to different languages.
Decide Whether You Want Subtitles, Voice-Over, or Translated Captions
Once you've chosen your target language, you can consider how you want to deliver the content. There are a few things to account for when you are determining which style to use.
How much dialogue is there?
How many people will be speaking?
Is there music in the background that is important to the storyline?
How important is the acting and voice of the speaker?
Are there charts or infographics that need to be translated as well?
Do you need closed captioning?
You will want to make sure that your video translation is fascinating to watch and easy for your target audience to understand, just as it is in your native language. No matter which style you choose, translating it should meet that goal.
Will You Need To Localize Your Video Blog Entries?
If your video blog entries are going to require localization, you will need a translation and localization expert to assist you with this. If you are not sensitive to the needs of your audience, you could alienate them rather than engage them. The script should be analyzed for culturally appropriate content. Colors, themes, and content should be chosen in a way that can include other languages down the road. You will also need to make sure that any graphics and images in the video reflect the culture of your intended audience.
Because cultural expectations are different all over the world, you'll need a native translation expert who can sort out the subtleties and nuances that you might otherwise overlook. What one culture finds funny, another may find offensive. Likewise, symbols have different meanings in different places. Even different superstitions and rituals can make or break the way your message is conveyed. By ensuring your video is translated and delivered in a manner appropriate for your audience, you will save yourself from embarrassment and from the unfortunate consequences of turning your audience off, rather than on, to your message.
Stay Flexible To Accommodate Multiple Translations
Sometimes words and phrases in English become much longer in translation. As such, your audience may need longer to read a subtitle than length of the frame. Consider this when recording future video blog entries, as it might help to slow down the pace of the recording a notch, with your international viewers in mind. If you speak fast, consider allowing short, but still natural, pauses between sentences in order to assist in fitting the voiceover, subtitles, or captions into the time available. It can take a little time to adjust, but you can gradually slow the pace of conversation down slightly in this way. Even two seconds can make a difference when your audience is reading subtitles. This will allow you to retain your message while still conveying it in another language.
Another way to accomplish this is to lengthen the amount of time a graphic or photo appears onscreen, if you use those in your video blogs. It does not have to be more than a few seconds, but again it will build some extra time in to allow for the possibility of more words being used in the video translation. To take this a step further, you could even record some additional footage (depending on the subject of your vlog entries) that you can edit into the video.
Another consideration is to find the right balance between any text that is part of the video and the subtitles themselves. You don't have to translate every single word in order to deliver content that is understandable, so perhaps you could work with your translation agency to deliver the key messages of each video, but by using fewer words in the subtitles. It's still perfectly possible to deliver engaging messages in this way.
Video Translation: Time to Begin
Every situation will be different, depending upon what you use your video blog for and who you want to reach with it. What is most important is to convey the information to your target audience in the way they will be open to receiving it. When you're choosing how to create your video, try to think like your intended audience, well before the translation itself takes place. You want to share content with your international viewers that translates into something they can understand and engage with. Planning ahead and creating a strategy that will achieve the best results possible can be the perfect springboard for your international success.
Image courtesy of atibodyphoto at FreeDigitalPhotos.net
Louise Taylor manages content for Tomedes, a translation company. She has worked in the language and translation industry for many years and is fluent in multiple languages.
Tags: translation, Video blogging