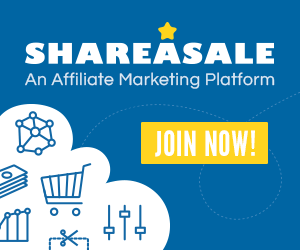 You might not be a noob when it comes to blogging but you sure might be when it relates to marketing. Chances are as you read this post you will have done one or more of these blog marketing mistakes.
As bloggers we spend a lot of time writing content and even more so trying to market it to increase our traffic. For this reason we have to ensure we are doing everything we can to increase our reach and marketing efforts.
Making Easy Connections
When setting up our blog it's important to ensure we have our social media accounts in our sidebar or the footer of the blog. I cannot tell you how many times I've tried to follow a blog but they have left little to no means of connecting via social media.
When you set up your social share buttons it's so important to make sure you fill out the twitter handle for your tweets. This allows two things to happen. One, it allows you to know when users are actually sharing your content. This is going to be the first step in building new connections. Second it allows users to also easily follow and connect with you.
Profile Branding
No matter what site you sign up with, Blog Engage, Twitter, Facebook, LinkedIn etc you have to maintain a strong consistent brand. You do this by creating the same profile picture, username on all your social media accounts. This will help you increase your brand awareness and authority across multiple social media websites.
Level of Engagement
Do not waste this opportunity to make new connections. When you finally have someones attention either it be Blog Engage, Facebook, Twitter, keep the conversation going. Do not let the opportunity fall short. Try to create a next step, you can do this by linking to something specific or simply asking an open ended question. For whatever reason do not let that conversation go to waste, make the most out of it, try and make that sale.
Ego
Whatever you do, do not let that big ego of yours get in the way. Just because someone doesn't follow you doesn't mean you cannot follow them. Creating new connections means you need to engage the audience and one method is to simply follow the prospect and to tweet some of their latest posts. This is always a great way to start a new relationship on a very positive point.
If you want people to find you and take you serious you have to make sure you are not failing and doing some of the marketing mistakes I've mentioned above. Take your time to set up your social media presence and ensure you are doing it correctly. Allow users an easy way to follow you and engage with your audience. Always continue making new connections and never stop.
Do you have something to add to my post? Leave a comment below and I will be sure to add it to our article with a link back to your blog. So what are you waiting for? Let's connect.
Image courtesy of adamr at FreeDigitalPhotos.net
About
My name is Brian and I'm a Graduate of Business Administration Marketing. I work full time in Sales and Marketing. I am also the owner of Blog Engage a social network I created specifically for bloggers. Come and join us on Blog Engage
Tags: Marketing, Marketing Mistakes