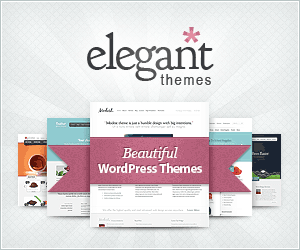 SEO is a determining factor in the authority of a site. It is true that it has evolved and significantly changed in the past few years, but it is still an important part of page optimization. Along with sustained social media efforts, and high-quality content creation, SEO will help you make your way up the rankings, attract more traffic, and increase your long term ROI. Nevertheless, it is a daunting task to take care of all the aspects related to it, especially if it is done manually.
If you are working with several pages at a time, you might find it difficult to complete all your tasks in a timely order. This is exactly why more and more webmasters have started to use SEO Tools like Moz, Traffic Travis, Ahrefs or Market Samurai. These software will help you increase productivity, manage link building campaigns, find keywords and learn more about your competition. Let's take a look at the top five tools for SEO:
1. SEOMoz Toolbar
The SEOMoz toolbar is part of the MOZ toolset, and although it is only a small part of this incredibly complex suite of tools, it is extremely useful. It is usually used by link-builders and guest blogging service providers, because it will display important information about the site that you are visiting. You can place it everywhere you want in the browser, and it will pull out information about page rank, number of links indexed on Google or Bing, domain age, page authority etc.
The tool is 100% free and 200% worth it, and if you like what it does for you, we recommend that you use the entire suite of tools that features great gadgets like the Open Site Explorer, GetListed tool, and Followerwonk, all of which are free. In addition to this you can also benefit from the paid web analytics tools like: Moz Keyword Difficulty Tool, On-page Grader, Fresh Web Explorer and Rank Tracker. These are only some of the features that will help you with competitive analysis and resource management. Besides these excellent tools, Moz also has an amazing blog where trained professionals talk about their experience with SEO and social media, so it is possible to find out a lot of vital information.
2. MajesticSEO
MajesticSEO benefits from its very own database of links. It is the most powerful tool for link-builders, and although it might seem hard to understand at first, the comprehensive tutorials provided on the blog will be more than enough to get started. If you still have things that you do not understand you can rely on the help of customer support. There are many useful tools that MajesticSEO boasts like: Site Explorer, Neighborhood Checker, Clique Hunter and Backlink History checker. Its reasonable plans and pricing, comprehensive data and understanding of links makes it a staple tool for most SEO professionals.
3. SEOSuite
SEOSuite is without a doubt one of the most effective SEO tools on the market. If you wish to outrank competitors, enhance your SEO efforts and also save some money, then this is the choice for you. Not only is the software excellent, but it is also backed by great blog posts and tutorials. This full-featured package of tools will help you analyze data, track your efforts, report website traffic and create graphs. Apex Pacific went out of their way to create an invaluable tool for DYI webmasters and SEO agencies.
4. Raven SEO Tools
Another software on which developers have worked relentlessly is Raven Tools. Out of all SEO tools available at the moment Raven is probably my favorite because it is seriously idiot-proof. In other words, even if you have had no experience with SEO before, you will be able to understand how the program works. It is focused on several aspects like SEO, social media signals and traffic monitoring, and for every category it offers a score according to its performance.
It's biggest selling point is definitely the seamless integration with third party tools like SEMRush, Majestic SEO and social networks. As for tools, Raven is fully equipped with everything you will ever need. From Site Auditor to Social tools, Site Finder or Link Management tools (and this is just the tip of the iceberg). This software was designed with simplicity and effectiveness in mind, and it has definitely achieved those goals.
5. SEMRush
The market of SEO tools continues to expand, but there are some brands that have already established their supremacy. SEMRush is one of them. With years of experience in the field of SEO, developers have managed to create a lucrative tool that excels in keyword research, competitive analysis and Adwords keywords research. If internet marketing and keyword research are your primary goals online, then SEMRush will definitely deliver excellent results.
SEMRush will enable you to conduct competitive analysis according to different criteria like Advert traffic and costs, Google search engine traffic, and also determine the commercial value of your traffic price. As far as prices are concerned, SEMRush offers several packagest (PRO and Guru), each of which will give you access to a different set of tools. So if you are serious about growing your online presence and beating your competition, you should definitely use this Suite.
What do you think about these tools? Have you tested them yet, and if you did how would you rate their performance? Are you using a different suite of tools? We would love to hear your opinions!

About
Anna Robeson works as an online entrepreneur. She is passionate about reading, writing and technology. She advises her clients to consider the services of GuestPostShop as they offer only top notch articles and the best blogger tips.