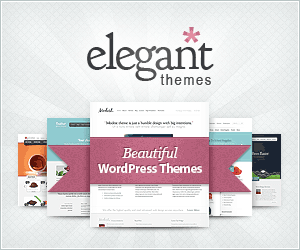 Sometimes the best way to demonstrate the quality of a community is to showcase some of it's top members. In today's article I would like to present some of the top female bloggers here within the blog engage community.
Blog Engage is an amazing community for new and advanced bloggers to share their content and engage with other bloggers online. We offer a spam free environment for all our members to participate and share within.
I hope after reading this excellent post you will also join our community, vote on other articles and submit your own written content. If you feel alone in the blogosphere feel alone no longer and join our friendly blogging community.
Ms. Ileane Speaks – Ileane has been a member of the blog engage community now for almost four years. She has been a valued and respected member. She always votes for other bloggers within the community and has fun doing so. Ileane has created many video tutorials on how to use blogengage. Thanks for all your hard work and dedication Ileane we love ya! Visit Ileanes blog.
Kiesha – Kiesha has been a member of the blogengage community for three years now. To be very honest it almost seems longer. She's been a breath of fresh air and we love having her around. I'm always impressed with her ability to produce high quality content on her blog. Thanks for everything Kiesha we love having you around. Visit Kiesha's blog.
Karen – You know Karen has been submitting her blogs to blogengage now for almost four years. The words dedication and commitment come to mind when I think of Karen. She really is a sweetheart and a great blogger. She's always entertaining her readers with tons of different content. Karen is an active voter and is always engaging with bloggers here in our community. Visit Karen's blog.
Maria – Maria is am amazing blogger with tons of potential and talent. She runs MarketYourStartup and blogs there as often as she can. We all know how blogging is time consuming and requires a lot of consistent dedications. We are happy to have Maria a part of our blogging community. Visit Maria's blog.
Alison – Alison is one of the most active blogengage community members. She holds the most votes over anyone including myself which is very impressive seeing I'm here all day and all night. Alison we love having you have and hope to see you using blogengage for a long time to come. Visit Alison's blog.
wchingya – chingya is one of the most energetic facebook guru's of all time. If you need to know anything about facebook she is your connection. She's always posting informative articels and the content is extremely unique to her niche. I strongly recommend signing up to her rss feeds and learning from her talents. Chingya it really is a great pleasure having you as a member of our community. Visit Chingya's blog.
Kristi – Kristi is actually our winner of the first blog engage guest blogger contest. I wish she had more time to spend here in the community but like many of use we have busy lives and I respect that. She is am amazing young talent and a blogger I strongly recommend you start reading. We love having you as part of our community Kristi. Visit Krist's blog.
Tia – Tia is another great and active member of the blogengage community. She votes on articles and engage's with bloggers on a daily basis. She has been a member for almost three years and we hope she continues to use our website as it wouldn't be the same without her presence. Visit Tia's blog.
mypassion– Sally has been a member of blogengage now for two years. It's been a pleasure having here visiting and voting on other articles. Thanks for everything Sally and we hope to see you visiting more and more as we move into 2014. Visit Sally's blog.
Keller – Last but not least Keller has been a member of the blogengage community now for almost three years. She has been a great addition to our community. She's a  young and inspiring entrepreneur who owns two drop ship e-commerce websites and amazing blog. Keller is also a new mom and has a lot of new responsibilities in her life. Just know we miss ya Keller and can't wait to see you get back into the swing of things. Visit Keller's blog.
Enjoy the list everyone and thank you to all you wonderful woman bloggers supporting the blogengage community. Hats of to you all and I look forward to building on all our relationships as we move into the new year.

Tags: blogging, female bloggers