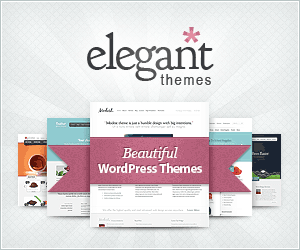 Here are tips are top 7 successful SEO Tips, which I used for my clients to reach their website on top spot in Google and still using the same. I have covered all the tips that requires for an ethical SEO strategy from the basics to quality link-building.
Choose the right keywords
Keyword selection is an important aspect to consider as for on-site SEO. Don't assume that what you're looking for is what your audience is looking for. You must understand the value of keyword, how people are searching for and how intense the much keyword competition is. Choose keywords that relate to the scope of the site.
For example I have a travel website – MakeMyTrip. Now, I would not target key words such as "holiday" or "tours" these words have a lot of competitors, and sounds too general, focus on something like "holiday tours" or "book holiday online" to create more localized results. In my opinion, the long-tail keywords should be easier than generic keywords to rank for.
Some of my favorite keyword research tools – Google keyword tool, Wordtracker, Trellian, SEOMoz and SEMRush
Write quality content
Write content for readers, not for search engines. Your content should be unique, fresh, high quality, keep your points very clear and make it as short as possible. Put 2 or 3 keywords that actually connected to your site. Avoid using duplicate content can be a significant cause of SEO issue and SEO penalties. To be honest, if you do not have good writing skills, and if you make mistakes of spelling or factual errors, then make sure that you proofread your content very carefully before making it live or before publishing it.
Use descriptive title tags
Title tags are the HTML tags that summarize the content of the website and helps search engine to show your website for the right keywords. Title tag not only improves your website, but also enhances the usability and conversion. Make your title, very attractive, persuasive and appealing to maximize click-through rates on search engine result pages. Keep in mind that only 65 to 70 characters will appear in search results.
Finally, you must include your Brand name or Trademark name, at the beginning or at the end of the title tag, or somewhere in the middle. If you are using multiple keywords in your title tag optimization, then use the pipes (|) or a hyphens (-) to separate your keywords. Try to avoid excessive repetition of keywords in the title, or it could be viewed as spam.
With all this information, you can end up with a title that looks like this -
Brand Name – Main keyword + Sub keyword
Main keyword & Sub keyword – Brand Name
Use quality descriptions
Meta-Description tags are HTML tags is are a great opportunity to advertise our content to users and letting them know exactly if the page contains the information you are searching for. You can use Meta description at of any length, however all most search engines recommend you be to use less than 155 characters. Such as title tag, make your description very attractive, persuasive and appealing to get the largest number of click-through rates. Try to avoid one description for all pages of the website. For a fully optimized website, each page should have its own unique short introduction.
Use image ALT tags – Using Alt tags are a simple way to increase brand visibility and SEO ranking in Google image search. When writing Alt Tags, make sure you keep your text short and meaningful, and if possible try to include SEO keywords. Also, this does not mean that you can include a large amount of keywords that is considered as immoral and keyword stuffing.
Submit a sitemap
Sitemap is a very simple way for webmasters to inform search engine crawlers to the site pages available for indexing, and how often it is updated, the last modification time of each page, as well as the relative priority of each page.
Quality link building
Lately, the ability to produce large number of back-links is over. Since then, Google has updated the link building guidelines refers to build high quality, quantity and relevancy of backlinks that you will love to use and share only can improve your ranking in search results.
What do we do now? Make something cool! Now that you have all the necessary tips, what will you do? Update yourself and connect with all the high quality sites that can help your site to gain recognition with Google.
You should know all the SEO tactics, advice and high quality sites that can help your site to gain the trust of Google by developing relationships with other websites. Instead of focusing on a single key word on a regular basis and for regular, you need to rotate all keywords on each platform, with all sorts of off-page submission you make.
Here are the top 4 most important link building techniques that I see that it works well in 2013:
Guest Posting – Write quality content for the most popular and high pr blogs and in return for your efforts usually they allow links to your own blog or website. However, obtaining high quality backlinks from guest blog will not only improve your search positioning but also helps to bring thousands of visitors.
Press release – Distribute your press releases to all high-quality news portals. Until now, getting links from Google trusted press & media sites helps your brand to generate buzz and traffic and visibility.
Internal linking – Internal link is another easy way to produce quality backlinks. Search engine loves those websites that are user-friendly for users and by using the internal links you can make your site more functional and more efficient for indexing. However, you all know remember that a well-structured site can improve your chances of gaining a better positioning and ranking.
Use social media – By Using social media channels, your site can acquire social signals (such as, retweets, and shares), according to Bing Google and other such platforms. Everything related to social plays a big role in determining your search results to the top or the bottom. Social signals that come to known, as it quickly replace the backlinks.
Conclusion
I am sure that there are lots of SEO techniques are still working in 2013. I would love to hear from you now and what you're SEO strategy? Let me know in comments below!

Hi, My name is Chetan and I helps companies for digital branding since 2009. My specialties are technical, conversion-focused SEO, SMO and User Experience. Currently working as SEO strategist at 13digital.