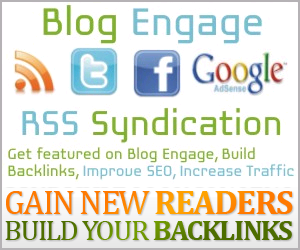 Being a blogger in today's competitive blogging environment can become very stressful for many people. We see so many bloggers claiming amazing earnings and traffic we sometimes wonder what we're doing wrong as a blogger and how we can achieve better success.
What you have to understand as a new blogger is these members didn't just start blogging they have been blogging for a long time and have built up a large reader base. When I first started blogging I didn't make any money and my traffic was very low.
What I want to do today is help you feel better about how your blog is growing and what you shouldn't be worrying about as a relatively new blogger. Enjoy the list and if you have any questions simply leave a comment below.
1. Making money from the start – Realistically most bloggers will not make huge amounts of money from simply blogging. This takes time, commitment and dedication. I didn't start making money from blogging for the first year. You have to build up a readers base and gain traffic before you start earning.
2. Getting tons of comments – Don't feel bad if your articles still aren't getting comments. Look at the traffic I get here at blog engage and I still get no comments on some of my articles. Getting comments takes time and requires a lot of readers. Continue writing your content, stay positive and with hard marketing your blog will eventually start to pick up.
3. RSS Subscribers – Don't expect everyone visiting your blog to sign up to your RSS Subscription. This takes time and dedication as well. The readers have to see that you are consistent with good quality work before they put their selves subject to your content in their e-mail everyday. Keep writing quality articles, communicate with your blog visitors and eventually your RSS will start gaining new subscribers. This is a long and slow process for the majority of bloggers so don't feel bad and keep your head up.
4. Custom themes – When you first start blogging don't worry about having the biggest or nicest theme. This doesn't mean use something basic and simple it means don't buy something custom. You can still find many nice and free templates online. When your blog reader base starts growing and traffic increases perhaps it's time to move to the next level. When you initially start a free wordpress theme is just fine.
5. Publishing your content on social networks – When you first start blogging don't expect your content to hit the front page on social networks. Remember your new to blogging which also means your new to the industry. You have to start developing relationships with members inside these communities. To be honest your better off simply signing up, commenting and voting for others before you even submit your first article.
6. Re-tweets on twitter – Similar to getting published on social networks your content will most likely get little or no re-tweets. Again you have to build on your relationships with other bloggers. Try to stick with bloggers that have similar interests to you. This is a great way to build your brand and eventually get some re-tweets from people that follow you back.
7. Being like the other bloggers – I assume you started blogging because you seen someone else doing it and you thought well I can do that too. This may be true and you can potentially be a great blogger but do not worry about being like or similar to other bloggers. Find your own path and be unique. Blogging in the same niche is fine but please bring some originality to the table.
8. Blogging everyday – Please what ever you do, don't feel obligated to blog everyday. I do however suggest being consistent with your readers. If your going to release content on your blog make sure it's the same day of each week so your readers have an idea on when to return and visit. Blogging everyday is not needed and should only be done if you want to, not because you think you have to.
9. Don't worry about what other people think – Like in life you can't spend your day wondering what other think about you. Be yourself and produce content that you enjoy writing. Do as you wish on your blog, hence it's called your blog. This is your place to be yourself without having to worry what others are thinking. If this is an issue with you in real life starting a blog may be a huge obstacle to overcome.
10. Don't worry it will all work out – When you put your all into blogging it will eventually work out in your favor. Your reader base will grow, your organic traffic will start flowing in and you can start monetizing your blog to make some extra income. Take it easy for the first month and focus on branding and marketing.
About
My name is Brian and I'm a Graduate of Business Administration Marketing. I work full time in Sales and Marketing. I am also the owner of Blog Engage a social network I created specifically for bloggers. Come and join us on Blog Engage