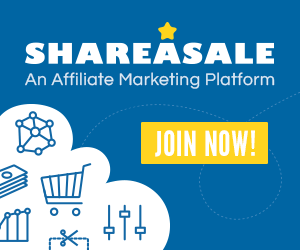 You are an upcoming or a newbie blogger and you want to achieve a successful blogging career. Now you can do it in 2 ways.
1) The hard way and the
2) Hard Way. Both ways are hard but let me tell you the difference.
1) The hard way – Find out everything for yourself way. Now, this is a good way. But the hard part is that you don't know where to start, what to do next.
2) The Hard Way – Let the real bloggers help you. Use and read e-books.
This article is about the 2) the Hard Way.
The Blogging Formula
Creativity (25%)
Promotion (25%)
Engagement (25%)
Time (20%)
Language and skill (2.5%)
Design (2.5%) + Others (SEO, Money) (5%)
= 105% Successful Blogging Career
Yes, this article is based on the same old idea but different buildup.
This article will answer these questions :
How to Write Laconic Articles ?
How to Become a Unique Blogger ?
How to Become a Social Media King ?
How much time should I invest ?
The answers to these questions will account of 90% of your blogging success. The rest 10% is the easiest portion.
How to Become a Unique Blogger – Overall ?
To become a unique blogger, you need to have some different, that makes you unique from others. These unique characteristics may include writing style, tweeting style, consistency style etc. As you know, we all have different DNA, so make your articles stand out, make them unique. Add your style to your own blog. Don't be a professor (unless you are ;)) Talk to your readers. Informal writing is way better than formal. Write persuasively. Tweet differently. Act differently.
How to Write Laconic Articles ? – 25%
What do you mean by "laconic" articles ? Laconic means short and concise. They have the vital information and they are short. Writing these kinds of articles are moderately difficult. You can make your own articles laconic by examining and editing them after some time (say for like 2 days.) Editing after some time allows you to cross examine your article and make some good changes. Reading and editing your article from a different viewpoint is another way you can make your articles laconic (Trim out the unnecessary). You should write articles in a way that they will create a spark in the reader's brain. Try to trim articles in a way that your readers will comment. You should also be careful when writing your article – Off topic extend. Be sure not to write off topic articles. Stay focused on your topic.
You can also extend articles you have written. You can also extend other blogger's topic. These two ways allows you to form new and new posts. Also remember that it is the Quality that matters, not the qauntity.
How does this relate to Creativity ?
Creativity says "write whatever you want". That's ok, when you are in artistic world. But for blogging, editing and ideas are more important. I agree that creativity allows you to make new and new ideas. I advise you to use your creativity as much as you can. Use your own Brain. Create a storm in your own brain to come up with new and new ideas. Remember Creativity acoounts for 25% of your blogging success.
How to Become a Social Media King ? – 25%
After you publish your article, you want others to comment and share your article right ? If you want that, you need to promote your article first. Promotion = Exposure to more people. Using Social Media effectively will help you to grow the number of subscribers for your blog.
Tweeting Differently will help you to grow in number of twitter followers. You can even tweet only ads and still get followers. How ? Tweet Differently. You may even add your life experience to your tweets. You can apply the same idea to your facebook fan page. Instead of posting "normal" updates, you can post it differently. Changing Your titles a bit when posting to Social Media is also a good idea. Essential Part is "Use Your Brain in Social Media".
Your followers expect something from you. When you go beyond their expectation, they will recommend you, they will promote you. The important part about Becoming a Social Media King is uniqueness. Being Unique = More Traffic.
Engagement – 25%
Engage with your readers. Comment on other blogs. Reply to your readers. Express gratitude for commenting (Allows you to form positive relationships with your readers). Help other bloggers. Form positive relationships. Guest blog. Guest blogging opens up lot of advantage to you – Exposure and Reputation. Build up your reputation among bloggers and among other people by guest blogging.
How Much Time Should I Invest ?
Lot of. Yes, Time is money. The more you invest, more the profit is. Time accounts for 15%. Always try to follow a pattern when blogging – Keep your consistency (A good pattern would be 3 or 4 articles per week). Readers will also evaluate you in time basis. How much time do you invest in blogging ? When you follow a consistent blogging pattern, your readers know of it. So, people will be expecting another post. Don't make them frustrated !
Ok, I have told you all about 90% of factors that play a major role in building up your blogging career. Now you need to work on Language, Design and others (Seo/Money etc.)
I wish you Best of Luck !
Tags: blogging success, Blogging Tips