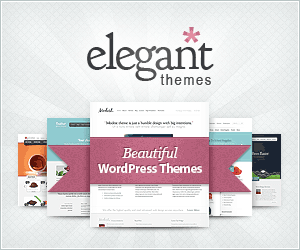 With all that talk about illegal immigration and people scamming the USCIS systems to try to immigrate to America, sometimes people forget that thousands of legal immigrants are still arriving into the USA everyday through legitimate means and channels.   Immigration to America is still very much alive and happening. In fact legal immigration is actually at an upward tick because more and more people in developing countries are now able to afford to immigrate to America. While it is no longer as easy as signing a piece of document that declares your intent on immigrating and becoming a US citizen, there are still several ways for people to become a part of the American melting pot society.
The Green Card Lottery
This is the easiest but obviously one of the most difficult ways to enter United States. The official name of the green card lottery is the Diversity Visa program. The program welcomes submissions from around the world with the exception of 9 countries that already sent enough immigrants to America. The purpose of the program is to promote diverse immigration into America by bringing over people of various ethnicity that may be under represented in America. Therefore, people from countries that rarely send immigrants to America have the highest chances of winning the lottery. It isn't easy to win as millions enter and only 125,000 are selected. Out of those 125,000, only 50,000 green cards will be actually given out. If you are selected but apply to the USCIS too late, you lose out and have to try again next year. There are also talks of removing the lottery completely by anti-immigration politicians.
The Student Immigrant
Increasingly, because people are now able to afford American educations in universities, people especially from China and India are coming to America to study for their master's degree and upon graduation, find employment in America to begin their immigration process. Although the student F-1 visa is supposedly a non-immigrant visa, meaning that the student was supposed to complete his study and go home, they rarely do so. This is because the F-1 visa provides the visa holder an opportunity to conduct Optional Practical Training (OPT), which gives them unrestricted authorization to work for any employer in the country that does not require US citizenship. Once a student is working on OPT, it is typically very easy to get a H-1b skilled worker visa and then subsequently the green card. Often, after having a taste of American freedom and luxuries, most students take the OPT opportunity and as a result, becomes an immigrant of United States.
The Investor Immigrant
For the ultra-wealthy from other countries, there is the EB-5 visa which allows the wealthy individual and his family to essentially purchase a green card. The EB-5 visa requires the foreign individual to invest at least $1 million USD into a sustainable business in America that will produce at least 10 full time jobs. Investing in some rural areas only require $500k USD. Keep in mind, this investment is entirely sunk into a business in America. There is no guaranteed return and most of the time, you don't see any of that money back. This again is for the ultra-wealthy that are ok with spending $500k or a million USD without impacting their lifestyles. Typically these immigrants invest in a qualified regional center, which are really just businesses setup to take foreign investments for the purpose of creating 10 full time jobs.
The above are just the 3 common ways of immigration. There are many more such as marriage to a US Citizen, skilled worker, intra-company visas, diplomacy visas for working in international organization, and much more. Despite what anti-immigration proponents say about immigrant taking jobs away from US Citizens and that the American country is "full", people are still arriving by the thousands everyday, ready to embark on their American dream. Immigration sustains the American culture, because this is a country that thrives on hard working immigrants coming to America, seeking their fame and fortune and producing and adding to the GDP.

I am from the NY metro area. I filed many immigration applications for myself and my wife during our stay in America. I am now a US Citizen so I started the site www.immigratetoamerica.org to help others understand the modern ways of immigration and help guide others in filing their immigration applications. We are a young family living in NY/NJ and enjoying what America has to offer.
Tags: f1 visa immigration, green card, green card lottery, immigration to america, us immigration, uscis immigration