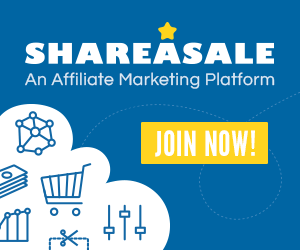 We can't deny the fact that there are more bloggers who used free blogging platform than the self-hosted one. The reason is that, maybe the new blogger don't have the money to invest a web hosting plan and domain yet or just trying out blogging just for fun.
But as we can see, most bloggers tend to monetized their blog using google adsense and sometimes  put some affiliate banner ads on their sidebar. The question is, do they already made money from their blogs?
Today, I will dedicate this post to all bloggers who does blogging in free blogging platform – especially those blogspot users that want to make money from their blogs without spending a dime. Experienced bloggers can also try this technique.
Sounds to good to be true but it is real and effective. Here's how:
1. Choose A Topic That You Like.
In choosing a topic that you are passionate, you can share more in depth things of information to your readers. Of course, you can join their conversation with other people who also love what you are sharing.
I believe that all topics or niches can be monetize and could earn good income from it. Except, for those blogs that only talked about yourself and doesn't benefit to your readers.
But if you think that your personal life experience would be beneficial to your readers, then go and share it just bear in your mind that blogging is about sharing for the benefit of your readers.
2. Do Keyword Research.
Whatever niche you are in now, I am very sure that their are lots of keywords in your niche that haven't tapped yet. Especially those long-tailed keywords that have fair search volume that below 50k pages in competition.
Don't know how? Here's what you need to do:
Step One:
Open the google keyword tool and type your blog's main keyword. Under "Match Type", choose "phrase" to find how many searches that your main keyword has. Upon scrolling down, you will see more keyword suggestions that has a good quantity of searches too.
Step Two:
Open google.com to know how competitive does the keyword is. To do this, choose keyword term from google keyword tool suggestions and paste in on google search box. Make sure that you put a "quote" between keyword term to know what are those pages who promote the keyword in exact phrase.
Step Three:
After pressing the enter button in your keyboard, you will see the top 10 search results. And under the search box, you will find how many pages who promote such keyword term.
To know what keyword you should also promote, see to it that pages competing is below 50k pages or depending how many searches that the keyword has. Choose at least 5 – 10 keywords for you to promote. To be guided, I will recommend you to use a chart called MoneyWord Matrix of Niche Profit Classroom. See how to use it here!
4. After Choosing Some Keywords.
Now, that you already have your keywords,  create an article related to one of your keywords. Make sure that this article is beneficial to your readers and not just for the purpose of ranking to search engines.
5. Do Blogspot On-Page Optimization.
Before you type a title for your article, type the keyword first and wait for a second till blogspot give you a permalink for your post. Then change that keyword to your real title that also contain your keyword phrase.
On the first 100 words of your article, construct a sentence that your keyword would appear in your post and bold it. Repeat the keyword for the second time in the next 2nd – 3rd paragraph but don't bold it and don't do it again on that post. Then review your post before publishing.
6. Publish and Beyond.
After clicking the publish button, repeat step 4 and step 5 to the rest of your keyword term you have. After that, build 2 – 3 inbound links to each of your post daily for at least 1 week and add one links in the future weeks to come.
How to build inbound link (backlinks)?
You can do this via blog commenting on related do follow blogs, article submissions, comment and post articles on web 2.0 sites, comment on .edu and .gov blogs and guest post on other related blog if available.
I will strongly recommend you to submit one article to ezine articles daily that is related to one of your post. Don't worry about the updates of posting in your blog, because your great content  that your blog have is already enough to benefit your readers.
7. Social Media Marketing and Monetization.
Social media sites is very useful on gathering traffic from its users. Especially on twitter and facebook. I would recommend you to create a fan page and group for your blog. But be most active in your facebook group because that would be your medium on exchanging conversations with your readers and also the channel of generating targeted traffic to your blog.
In monetizing your blog, put an adsense ad block within the post or in the header of your blog. In addition, also put 4 blocks of 125*125 banner ad of the product that you are affiliated with.
Above your banner ads, put your subscription box, under the banner ads, put  a like box for your facebook fanpage and recent post below it. Then repeat step 5 till you reach to the front page of google serps. That's for sure.
My Words And Tips.
If you do these steps above consistently, I guarantee you that you will make your blog push in front of google serps and receive your first income from your blog.
If ever you want me to personally guide you, just contact me and I will be glad to show you the way.
It's Up To You…
Help your friends to make money too by sharing this post to facebook, twitter and etc…
Felix Albutra is a Freelance Virtual Assistant from the Philippines. He also blog on his Online Jobs Tips Blog that shares how to work from home as Freelancer. He will also be sharing some internet marketing tips, blogging, seo and the likes.