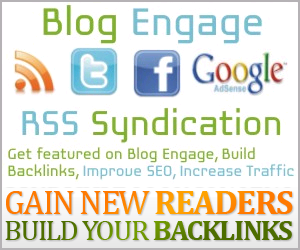 You may think that it's useless to come up with a viable SEO strategy since Google's algorithm is always changing. Just when you're starting to work on your SEO goals, Google comes up with an update, and then your website is left hanging, ranked at the bottom of search results.
SEO, or search engine optimization for sites is all about getting that all-important top spot so you can get the lion's share of the traffic. Since the internet landscape is always changing, Google has to stay on its toes and keep delivering the best possible search results for the users. Believe it or not, there's a way to withstand the onslaught of changes and SEO updates. It's called White Hat SEO, and here's how you can achieve it.
Keyword Stuffing Is OUT
Before, keywords were the end-all when it comes to ranking. Today, you won't have to worry as much. Keywords are used to provide natural links and niche profiles. The latest search bot, RankBrain, is getting ever closer to becoming a real human when it comes to determining which content is good for humans and which ones are made just to rank up. Would you believe that it can now say if an anchor text is natural or deliberately placed for SEO reasons?
A piece of content that has a dozen links pointing out to different websites and having the same keyword phrases will be considered as a no-no. RankBrain will deem the content too unnatural and penalize the site for posting it. Bottom line is, RankBrain is anti-keyword stuffing, and so should you!
The 2011 Panda update is moving away from keyword-rich content and going towards more natural, helpful information. Before, the requirements for SEO was to have "2 percent keyword" or "mention it 3 times per 500 words". Following this rule meant that you had to interject the keywords in awkward positions.
Also, gone are the days when you could mention a keyword every one or two sentences and rank highly because of it. That SEO strategy is out! Google has already found it and closed the exploitative loop. Gurus and SEO companies who claim this strategy still works will be in for a very rude awakening. They will find their sites going down in ranking, or maybe even banned from showing up altogether.
Lesson learned, don't keyword stuff because it doesn't work anymore. The same goes for paying for mass link submissions to directories, plagiarized content, duplicate content, etc. Posting in forums just to promote your website is out. Commenting on blogs that has nothing to do with your niche is also out. Google has become wiser in that they eliminated loopholes that could give an unfair advantage to exploiters and Black Hat users.
Great Content Is IN
Imagine your website as the foundation for which your business is built in. Would you rather have a weak foundation or a strong, stable one? One way to support your foundation is using great content. In fact, it's the key to long-term SEO success. Come up with original content and focus on helping your audience. This strategy pays off in dividends! In the same vein, don't scrimp on content- hire a better writer even if it means you pay extra. Remember that you only have one chance to impress a new visitor. If they don't like what they see, then they will quickly leave and go to your competitor. 
White Hat is the SEO strategy of choice. It's wholly recommended by Google! Though it may be slower, white hat wins over black hat in the long run. The more organic links you build and the more useful, engaging content you craft, the better your ranking.
If you're at a loss on value, remember that you should write with the intent of answering the most pressing concerns of your target audience. The keywords will naturally come. Really, you won't need to think about anchor texts, keyword placement and all that. Let the words flow and you'll still come up on relevant search results.
And the more relevant and useful your content is – the more likely people will naturally link to and share your content. (That's why people hire a freelance link builder like me to fast track the process).
Mobile Optimization Matters
Have you ever looked at a particular website using a mobile phone and found that the menu is askew and that the text is basically unreadable? It doesn't make for a great user experience, doesn't it?
Google wants all websites to look good on smaller screens such as tablets and smart phones. So they gave an incentive to those who would optimize their content to fit mobile devices. You will need the right mix of speed, design and functionality to make your visitors happy.
In the near future we can look forward to voice-activated searches via Cortana and Siri. Apps will become part of the SEO game. The ever-changing nature of SEO is exciting because it makes use of all the available technology. It's all a matter of adapting and evolving. Don't be afraid to optimize if that means you can serve a greater audience!
Image courtesy of lekcha at FreeDigitalPhotos.net
About
My name is Brian and I'm a Graduate of Business Administration Marketing. I work full time in Sales and Marketing. I am also the owner of Blog Engage a social network I created specifically for bloggers. Come and join us on Blog Engage
Tags: SEO