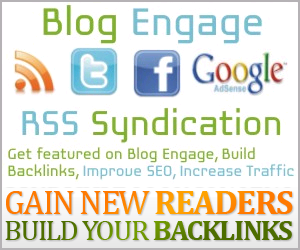 Many times as a blogger we find ourselves at a specific point in our blogging growth where all our marketing and promotion idea's have been exhausted. We have commented on blogs, posted in forums, submitted to social networks but we still find our blog not growing as fast as we want it to.
We look at our current marketing activities to see what we could be doing wrong or better but nothing comes to us as  we continue to get even more frustrated.
What if we took a moment to think outside the box. Perhaps it's not our marketing activities that's causing the lack of traffic or comments. Perhaps it's our writing style, writing skills and topics in which we blog about.
Deciding what we're going to blog about will determine the amount of community interaction we will receive. In order to pick the best topic we have to see what other people are blogging about. Opening our eyes to the competitions activities can help our blog grow and build more comments on our articles.
How to write that perfect article
Read your competitors articles for interesting topics
Do the research on the topic and ensure you are knowledgeable
Make a conclusion at the end of your article stating an opinion
Link to popular resources that would interest your readers
Ask your audience questions and encourage feedback
I know as well as you that writing that hit article is hard to accomplish but this doesn't mean it's time to give up. We have to work harder and provide more quality information within our posts.
To be on top of the blogging chain we have to be innovative, unique and consistent. I don't know if you all know but I actually stopped using my personal blog so I could dedicate all my time to our social community blog here at blog engage. I made this decision because I couldn't give both my sites 100 percent of my attention.
This was causing inconsistency within my weekly articles and taking too much time overall decreasing the quality of my content. I work full time in sales and marketing so when I do get a chance to blog I have to dedicate myself to one and only one blog.
Tips for successful blog growth
Be consistent with your writing
Write useful information for your readers
Here on the blog engage blog I try to stay focus within the blogging tips niche because i know all my readers are loggers. So when I look for idea's or topics to blog about I visit bloggers that are doing the same as me. It's not often I run out of ideas I will be honest but at times I just need that little boost of inspiration.
Today I end with an inspirational video that shows we cannot give up no matter what we are told. Work hard at what you do and you will achieve success.
My name is Brian and I'm a Graduate of Business Administration Marketing. I work full time in Sales and Marketing. I am also the owner of Blog Engage a social network I created specifically for bloggers.
Tags: Blogging Tips, writing tips