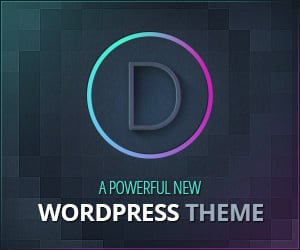 It's ironic how we constantly look outside our blogs for ways to generate more traffic and more blog comments. Most of the time everything we need for success is right in front of us. When readers visit our site and comment they are leaving us an opportunity to engage with them which will increase our own blog traffic.
It's important to try and return the favor when bloggers comment on our site. It's easy for me with Comment Luv I simply follow the bloggers latest article and try my hardest to leave a value added comment. It's not always possible as we may have no interest in what they are writing about but for the most part we should be very interested.
In my last article "Blogging Tips To Keep Your Motor Running" I stated it was extremely important for the bloggers to know we're engaging with them and trying to build a relationship. In today's article I want to show an example of how I do this to ensure I see a ROI and value back from my commenting efforts. If you follow my suggestions and tips I promise you will see an increase in traffic and loyal blog visitors.
Step 1:
We must find some articles to comment on to start this positive chain of events. Remember find articles you're interested in and can provide value added comments to. Visit the Blog Engage Upcoming Pages and start looking for articles that make you want to comment and may be of an interest to you.
Step 2:
It's time to read the article and find key points that interest us. Take these key points and create a value added comment that brings out discussions with the blog reader. It's very important our comment will be seen and read by the blog author. It's now time to post our comment on the article and start our relationship building process.
Step 3:
Once the comment is posted we must reach out and make contact with the blogger. This is done by posting their Twitter name in our tweet about leaving a comment on their blog. We must find ways that work for us; just make sure when it's done their Twitter handle is in our Tweet or it's considered wasted time.
When we do this it's letting the blogger know we're interested in their blog and creating a valued relationship with them online. Now don't get discouraged if the blogger doesn't reply to you. In fact I don't get many replies what so ever. If your results are like mine; actual replies will be a small percentage of overall comments. In my case for today's example I was lucky to have created this new relationship.
Step 4:
At this point it's extremely important to not let this communication slip out of our fingers. We have to make contact back and engage with this blogger. Remember this is going to be a future friend of ours. Like in real life we have to keep the lines of communication open. If you followed the initial steps you know for a fact you both have things in common specifically the blogging niche you're writing in.
Conclusion:
The end result from this commenting method is incredible. I've built tons of relationships using it as explained in this post. Please do not start trying to skip corners it's important you do exactly as I stated here in the post. I know blogging can be difficult and overwhelming but have patience. Things always work out if you're willing to put in the hard work.
Image courtesy of jscreationzs / FreeDigitalPhotos.net
About
My name is Brian and I'm a Graduate of Business Administration Marketing. I work full time in Sales and Marketing. I am also the owner of Blog Engage a social network I created specifically for bloggers. Come and join us on Blog Engage
Tags: blogging, Blogging Tips, comments