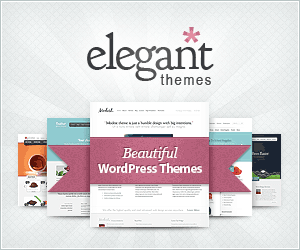 Hi everyone and welcome to our featured spotlight. Today, we're going to introduce to the community Zen Spill founded by Mark Trueman. He founded Zen Spill with the intention of sharing his experiences and all that he learned over the years.
What I love about Zen Spill is the knowledge it provides. The articles are very well written and they are more like case studies. One of the reasons his articles are so great is because he does a lot of research before he publishes them. Another reason Mark is so good at what he does is because he started blogging and marketing when he was in middle school. He has years of experience behind him.
If you go and check out some of the popular posts on Zen Spill, you will see that Mark's posts are really different. One of the posts I like on his blog are how you can grow your email subscribers by 400%. Some of the tips that Mark shares for this are really simple and easy to understand. For example, you could add a check box below the comment form where the readers will just have to check the box to get free updates from your blog. This can be done easily using the Aweber Comment Optin Plugin if you have an Aweber list.
Another way to get more subscribers that he shares is to use your commentators. Below the comment form you could have a check box present so that your readers can subscribe to the comments and when their comments get replied they get notified by an e-mail. Another great tip that Mark shares is the placement of your opt-in box. You need to place the opt-in box in such a manner that your readers won't get annoyed with it. Too annoying and your readers will simply leave. There are some more great information in this post, so make sure you check it out.
Another of his post that I love is ways to get traffic without SEO or social media. One of the easy ways is to use Google Alerts. For this you need to find popular blogs in your niche and you need to register yourself. When a post gets published on that popular blog, you go over to the post , read it and make a thoughtful comment. Now when you're making the comment, instead of linking to the homepage you link to the related content on your blog. If you're the first to comment and make a thoughtful one , you get free traffic back to your blog. Another easy way that he shares is to link to other bloggers and their blogs.
Generally when link to other bloggers, they reciprocate and give you a link back. There's your free traffic right there. Another easy to use the popular Viral Content Buzz community. It's a community where you get points to share other people's stuff. It has nothing to do with social media. It's about bringing forward content similar to what Blog Engage does.
Another great post on his blog is how to find influencers you can connect with. The best way that he shares is to use Topsy which is a search engine like Google but it doesn't search for pages, it searches through Twitter. It uses the keywords that you provide and searches throughout Twitter. What's impressive about Topsy is you can specify the time frame according to your need. Once you have done your search, you need to find the influencer that you're looking for. When looking for influencers, you need to keep some parameters in mind because your main objective is to connect with him / her. One of the important parameters is to take a look at the Twitter followers and following plugin. If the influencer has large number of followers but is only following a few people chances are that he / she will not follow you back. There are some other things that you have to keep in mind as well. So, make sure you check out the post.
So, make sure you connect with Mark to know more about him. You can add him as a friend here on Blog Engage and follow him on Twitter.

My name is Brian and I'm a Graduate of Business Administration Marketing. I work full time in Sales and Marketing. I'm a young and upcoming webmaster and note all my learning's here on my blog. I am also the owner of blogengage a social network I created specifically for bloggers and blog serp a voting based blog directory.
Tags: mark trueman, zen spill