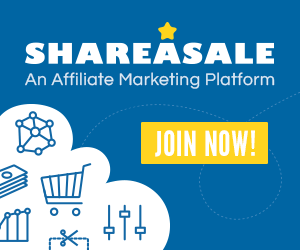 As the name implies, the Outreach Theme from StudioPress.com, a concern of Copyblogger Media network is marketed as a theme suitable for charitable or religious causes. For instance, the theme can be used to represent a church within a specific geographical area. In other words, the theme is for non-commercial uses.
However, after going through the features and its interface, I can conclude that the theme will be great even for commercial purposes. We all know the power of Genesis network and this theme, yet again, proves that a well-built and easy-to-use interface is enough to even make a newbie itch to build a business website.
What Does Outreach WordPress Theme Include?
Complete Genesis Framework
Detailed tutorials
Mobile responsive theme
Unlimited site support
Outreach WordPress Theme Features:
Huge Image Slides
We respond more to images than any other thing, including the written content. If you see the site demo, you will know what I mean. Replace those images with the optimized ones representing your business and I am sure, you will have better click-through rate in any case.
Minimalist Design
The home page and others are not cluttered. A cluttered web design is a huge turn off for website visitors, especially when you cannot distinguish one thing from the other. The outreach theme has minimal but effective design. Moreover, its background color – black – makes the interface more poignant.
Varied Layouts
There are six ways in which the website layout can be changed and let me tell you, every layout is beautifully crafted. The six layouts are
content / sidebar;
sidebar / content;
content / sidebar / sidebar;
sidebar / sidebar / content;
sidebar / content / sidebar;
full width
Color and Comments
The Outreach Theme can be customized into four colors – blue, green, orange and red. Further, if you plan the blog or business website to be very interactive, the theme gives you threaded commenting feature as well.
Widgetized
The entire interface is aptly widgetized. All you have to do is place the HTML Text widget into the correct places, fill it up and interlink it with inner pages. After you purchase the theme for $79.95, the full access to documentation and tutorials will make website building very smooth.
Conclusion
The Outreach Theme , even though minimalist, has a very strong presence. The well detailed layout makes it more approachable. It can be used for both commercial and non-commercial purposes.
About
My name is Brian and I'm a Graduate of Business Administration Marketing. I work full time in Sales and Marketing. I am also the owner of Blog Engage a social network I created specifically for bloggers. Come and join us on Blog Engage
Tags: wordpress, WordPress Theme