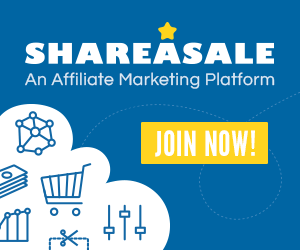 So you're looking for a way to advertise your business, are you? Well, I could be really boring and give you a stereotypical answer. Go and stick a slogan in a national newspaper.
Go and get some air time on a local radio show, or even go big and try for a TV advert. The simple truth is that, in most cases, these kinds of advertisements don't work that well anymore. There are a lot of better ways to go about it and social media is one of these. Now, there are a lot of social media sites out there and they all have ranging capabilities.
In some cases, you may require as big an audience as possible and Facebook could be an option. In others, Instagram may be useful for posting marketing photos online. However, I strongly believe that WhatsApp could present you with a variety of opportunities when it comes to marketing. Just what are these though? Read on to find out. 

One thing that always stands out for me with WhatsApp is its popularity. Now, we can't kid ourselves that it's as popular as the likes of Facebook, but then again no sites are. WhatsApp is still really popular, though, and has a really solid base of users.
This is down to a number of reasons. First of all, it's really easy to set up and use and so users don't have to worry about being bogged down by anything confusing. Secondly, it allows users to link their accounts to their mobile phone numbers. This provides them with a free alternative to texting and they, therefore, save money as well. All of this combines to make a really popular app and that can benefit your business.
There are a lot of people to reach out to with your marketing and if you employ the right tactics, you could have a lot of new clients on the way. 

To check out more about WhatsApp marketing, follow this link: https://www.textlocal.com/whatsapp-business/.

Now, WhatsApp could also help your company to boost its customer service skills. This is always really important in the business world and social media provides you with a great opportunity to do that. I don't know about you, but I personally hate having to phone a company for some sort of help or information.
With social media apps like WhatsApp, however, clients will simply be able to text you regarding any queries they have. This will make them feel a lot more comfortable and they'll be able to take their time over questions, which will lead to a more flowing conversation. On the flip side of that, you'll also be able to take time over answers and make sure you get them right every time. 
Not many companies tend to use WhatsApp for marketing purposes, either, so you have the potential to exploit this area. Lots of people use the app, as I've already mentioned, and if you can place your marketing in strategic places you could be well on the way to getting a lot of new customers.
About
My name is Brian and I'm a Graduate of Business Administration Marketing. I work full time in Sales and Marketing. I am also the owner of Blog Engage a social network I created specifically for bloggers. Come and join us on Blog Engage