Official 2011 Second Guest Blogging Contest Post #11
Contest Article
Making a blogging change in the beginning of 2011 wasn't a path I had planned for nor had I expected. Previously I was working with Blogspot, as my first attempt with WordPress years earlier left me dazed and confused. My site has now found it's permanent home as a self hosted WordPress site, luckily my experience was a positive one this time.  Moving an established blog was breaking a blogger rule, it had to be done and better to do it early on than later.

Until I self hosted my site I was a hobbyist blogger, not writing for any particular audience, but to keep track of my thoughts and ideas, tracking things I had found along the way. With a self hosted blog, suddenly my audience wasn't there and I needed to work for site visitors.  To rectify that situation I sought advice from fellow bloggers as a way to learn how to make the site visitor's experience a little more rich. In just a few short weeks my thought process changed dramatically; I now thought about: readership, SEO, Alexa, backlinks and the importance of commenting on other blogs.
I've listed a few of the things I have researched in just the weeks since I started my journey, including who had introduced them. Since I am in the starting process I know this list will be expanded as I continue to grow.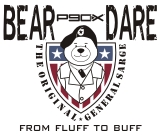 1) I owe a huge thank you to DrRus of GeneralSarge.com for encouraging me to take the first leap into self hosting. The early steps were the most difficult, DrRus was more than willing to help work me through the initial stages of set-up. Learning how to install plug-ins, pointers on page design, widgets and settings.  DrRus pointed me towards Wibya, CommentLuv, Delicious, RSS Feedburner and Alexa.
2) It was DrRus that introduced me to Karen from BlazingMinds, Karen was another incredible resource,  she was more than willing to offer her assistance and guidance in my quest to become a real blogger. I spent time following her twitter feed reading excellent information not only about blogging but so much more, her choice of content is excellent. From her blog I learned about BlogGuest, then we discussed my interest in promoting my blog.  After discussing an satirical article by Abbie Waters titled "12 Tips for Creating a blog Google and tens of readers will hate" (I blogged about), which I read on CommentLuv, Karen quickly responded that I needed to look at BlogEngage.
3) Once I arrived on BlogEngage I made short work of cruising around reading blogs to learn as much as I could, commenting along the way.  So far I have read a lot of wonderful blogging information by:
These are just a few of the blogs I have read and commented on.  Each day brings me back to BlogEngage to surf articles in the various niches, so far I have found so many that I want to read that I need more time in my day.
Since I arrived here on BlogEngage, as a rookie blogger, I found my self entering in The Blog Engage 500 USD Guest Blogging Contest #2 of 4. I just completed the post on my personal blog, posted to Brian and asked how it all looked; poor Brian spent a few frustrating hours with me trying to explain the guidelines.  Now I am feeling more confident and eager to continue my learning process, plan to see and hear more from me in the future.

About
BodynSoil started her interest in gardening and healthy living while growing up a pseudo homesteader. Gardening, fitness and studying for website design are the things that occupy much of her free time. Her fitness regime can take many forms; she now does Yoga to improve flexibility and has been weigh training for 20+ years.