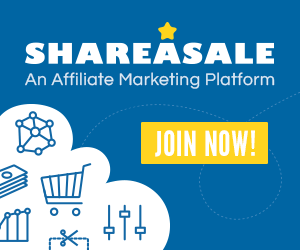 Have you been wondering why you have not been able to notice an increase in the number of Instagram likes on your posts? There may be so many reasons why you're not noticing any progress, but taking the following steps will surely help make things better.
Pick the Best Photos
Unless you make your Instagram page visually appealing, you're never going to get any likes. Finding incredible photos can be tricky, but you have to explore your creative side to get something interesting. Gone are the days when "good enough" shots were enough to get you more likes. Things have changed considerably and because of the competition, it is high time to level up.
You just can't afford to make any mistakes with your photos, and that means you may even have to learn the ins and outs of taking great shots. Sometimes, it works in your favor to take a photography course or make some investment into buying better photography equipment. Educate yourself more about photography to come across as a professional than a hobbyist.
Work on Using the Best Hashtags
You can't make your posts visible if you don't work on utilizing the most appropriate hashtags. Every hashtag you use on your Instagram account will help your brand to become more visible and grow over time. It's all about making it visible to a larger audience. But, be sure to select the best hashtags by going for something that is not too broad.
Once you have found them, be prepared to take your time to learn the right places to put those hashtags. You may also want to work on creating a branded hashtag and use a mix of hashtags to get better results – according to Social Media Daily and other experts, using up to 9 hashtags per post is likely to help you get the most engagement.
Have Hashtags Added to Bio
It is important to understand that though Stories are not going to play a huge role in finding new Instagram likes, they will surely serve as a way to improve your reach and find new fans. By using hashtags in your bio and Stories, you will make your account visible to large audience and that is when you increase your chances of getting more likes.
Be Clear About Your Audience
To get more likes, you need to create content that is relevant to your audience. And for that to happen, you'd first need to work on identifying your audience. Conducting target market research will surely play a big role here. Once you have a better idea of who your audience is, you will be in a much better position to create content they are going to like.
Don't Forget to Tag Brands
A great way to expand your reach is to tag famous people and brands whenever possible. You can consider tagging a new acquaintance, a collaborator, or a famous personality. You need to tell your audience how much you value those who have been an inspiration to you.The fact of the matter is that staying active on social media will help you find new likes, but the finest way to get Instagram likes is to buy them from a professional and authentic seller. So, consider that option whenever you can!
About
My name is Brian and I'm a Graduate of Business Administration Marketing. I work full time in Sales and Marketing. I am also the owner of Blog Engage a social network I created specifically for bloggers. Come and join us on Blog Engage