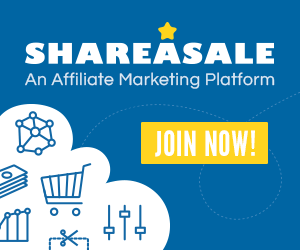 Do you run a Shopify store?
Are you looking to improve the organic positions of your eCommerce?
Then you landed in the right page.
There are more than 200 parameters that Google takes into account when determining the ranking of your site for a keyword.
In this article, we will focus on the most important factors to consider when working on the onpage optimization for your Shopify store.
Your Keywords
The analysis and study of the keywords to be used is one of the most important steps to be taken, because it will determine the success of your eCommerce.
First of all, you need to analyze how much competition there is for the products you are trying to sell, and therefore, how difficult it will be to position your online store in search engine rankings.
Then, you need to write down an exhaustive list of related keywords and long-tail keywords, which will then form the URLs of your products, your categories and your content.
This initial process is essential to be completed even before the website is built, so that the product pages will be created with the correct SEO optimization.

A Good Structure
The hierarchy of products and site structure is another important element if you want to gain a good organic positioning.
The structure of your eCommerce, together with the authority of your domain name (quantity and quality of incoming backlinks) and the creation of unique product pages, already make up 80% of the SEO.
Precisely for this reason, the structure of your Shopify store should be well designed, focusing on linking the various product pages together and dividing them carefully into relevant categories.
It's also important to place them close to the homepage, as it is the most authoritative page of your website. Avoid creating a structure with too many sub-categories, as this can lead to a difficulty for users to find what they need.
It's recommended to place your most important products on the homepage, so they can receive more link juice (this favors the organic positioning). Moreover, as regards the structure of your other products, it is always better to have them no more distant than 2-3 levels.
Crosslinking and Proper Tag Structure
Pay attention to crosslinking and proper tag structure.
The first can be obtained in two ways: through the implementation of related products and through a good use of internal linking.
About the second one, it's a particularly useful practice when it comes to SEO in eCommerce. Here are some tips to use the tags wisely:
do not stuff your product pages with dozens of useless tags;
start using tags only when you have a fair number of products (wait for at least 5 items for each tag);
as a reference, you can keep 3-4 tags per product.
Original Descriptions
What is the most important thing about your Shopify store? Obviously, the products you sell. And what should SEO do? Many people will tell you it should bring online visibility, but the truth is that it should bring an increase in sales of your products.
Precisely for this reason, it is necessary that the product pages are created with effective and persuasive descriptions. Try to add your relevant keywords in the content.
Finally, put yourself in the shoes of your customers. How can you spark the imagination of your users? How can you invite them to buy your products?
The answer is by writing original and unique descriptions, giving your audience an added value. Something more than your competitors!
Title Tag
The title tag is the code that indicates the title of a given page and is an important SEO factor. It's the first thing a user will read when your eCommerce will appear in search engine results.
The title plays a fundamental role in the on-page SEO and must be carefully chosen. What you can do is the following:
pay attention to the length of the title, in order to not risk that important parts are cut in the SERP (most search engines use a maximum of 60 characters for the title);
make sure your title tags are unique for each different page of your eCommerce;
be clear, specific and, if possible, persuasive;
enter the keyword as close as possible to the beginning;
make URL SEO friendly (which means clear, short and understandable).
Headings and Subheadings
Headings and subheadings should be used to divide your page into ordered paragraphs. They are identified with the element <h>, where 1 is the most important element.
Be sure to use them, from H1 to H6, when creating content for your product pages, paying attention to add your keywords in them, when it makes sense.
This strategy will give your eCommerce an excellent boost in terms of organic positioning. But not only that, using these elements will help users to nicely consult your Shopify store.
Product Images
The SEO optimization of images can be achieved with two different strategies.
First, by adding high-quality photos, showing your products in different angles, which will positively influence the decision-making process of your customers.
Second, by adding the title tag and alt tag. The image file name should be descriptive, basically what you can see in the picture. On the other hand, the alt tag is going to help search engines identify what your image is about. Remember to place your keyword in it.
User Experience
The user experience is one of the most interesting and stimulating elements to take care of, and at the same time one of the factors that can help you make the difference compared to your competitors.
First, try to speed up your Shopify store, as the loading page directly affects the organic positioning. But what really matters is that, if the website is slow, your potential customers would prefer to choose a faster one, often abandoning the shopping cart.
Second, make your eCommerce mobile-friendly. Every day, 80% of searches are done through a mobile device. This means that not having a responsive website, optimized for tablets and smartphones, will negatively affects the user experience of your users. A non-responsive site will be abandoned within a few seconds, which will greatly reduce the sales.
Third and final step. Run a test and try to purchase a product, as if you were a customer. Navigate inside your site, choose an item, add it to the shopping cart and proceed to check-out. Everything should be clean, clear and fast.
Now that we have reviewed the most important on-page optimization strategies for your Shopify store, it's time to get to work.
Always remember that the activity of SEO requires constancy, perseverance and patience.
Do not expect to find your eCommerce in a very short time on the first page of Google, because this takes time.
But sooner or later your online store will start to position itself well in search results with certain keywords and, hopefully, you can beat your competition!
Image courtesy of Stuart Miles at FreeDigitalPhotos.net
Tags: and Sales, Ecommerce, Increase Traffic, SEO, Shopify Store