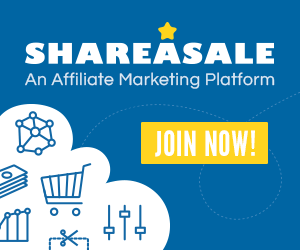 The search for the most effective keywords in your niche is essential if you want your website to appear in the first results of the search engines.
Often, you do not know what are the most effective keywords to use in your content or simply which ones to choose.
This is when Ubersuggest is going to help you. It's a powerful free online tool for keyword research that will help you optimize your content for search engines (and for your users).
Introduction to Keyword Research
Performing a good analysis of the keywords is fundamental for the SEO of your website content. Using the right tools helps you select good keywords and create interesting content for your audience.
Google wants you to write for people, but to find people you need Google. That's why content marketing and SEO are inseparable and you need the right strategy to reach the users in your niche.
You will have noticed that when you type terms on Google, this immediately suggests a list of the most popular keywords entered. For example, if you type the phrase "make money online", here are the first three suggestions:
make money online with Google
make money online without investment 

When you need to create quality web content, you first need to know what the most typed queries are, so you know what users are looking for and how you can help them.
Knowing your audience needs is the first step in establishing an appropriate content strategy, focusing on the most important keywords for your audience and then providing the right answers.
Now, let's see how Ubersuggest will help you write SEO optimized content.
How Can Ubersuggest Help You?
Ubersuggest is very easy and quick to use. And it's free!
First, enter your keyword or phrase.
Then, select a filter. As a default, there's the whole "Web", but you can also use the following ones:
The last option is the language/geographic area. The default is "English" and "United States", but you choose a different area and language.
Let's try Ubersuggest with "make money online" query: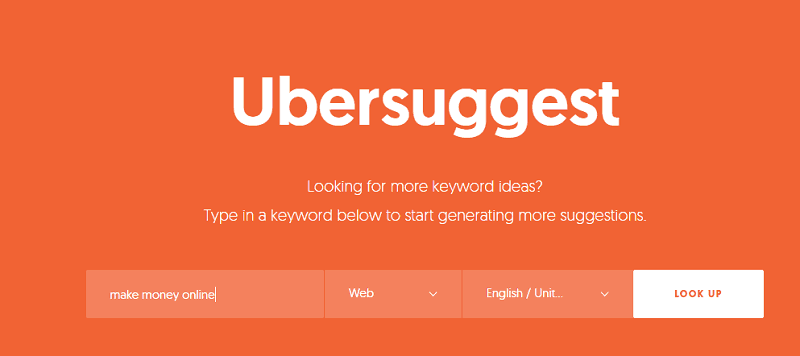 The result is the following:

As you can see:
Ubersuggest found 900 keyword ideas.
You can filter the results by:

Hovering your cursor on the search volume column, next to a keyword, will give you additional data, such as the searches graph, with the details for each month.
While on the CPC column, you will get the number of clicks, divided into organic and paid.
There are additional filters, right on the left side of the results page. You can:
Find specific keywords within search results
Exclude/Include keyword suggestions from Google Keyword Planner and Google Suggest
Add Negative Keywords to exclude the desired words from the results
Another interesting option is that you can copy, select all the keywords and export them to CSV.
Keyword Suggestions
When you write new content for your website, finding good keywords will positively influence your chances to find the right users in your market.
With Ubersuggest, you can get tons of suggestions for free. Just enter a single keyword or long-tail phrases in the field and run a search.
You'll receive many keyword ideas to build your content around them.
Keyword Difficulty
This is important when choosing which keywords to use in your content.
Ubersuggest will tell you how realistic it is to go after your competition, for those specific keywords and phrases.
It's vital to know how difficult will be to write SEO optimized content and rank in search engines.
Competitive Intelligence
You may want to use this option both for choosing new keywords for your content creation or for market your articles, using PPC campaigns.
The tool will show you, at a glance, all the competitors for the keywords you select. You will even be able to check their ad copy!
Final Words
If you need suggestions for content creation, Ubersuggest is the right tool.
It's super quick to use and really simple.
You will hardly get the same data offered for free by Neil Patel's tool somewhere else.
So, what do you think? Have you ever used Ubersuggest?
What's your experience with it?
Please share your comment below, thanks!
Image courtesy of Stuart Miles at FreeDigitalPhotos.net
Tags: content, SEO, Ubersuggest