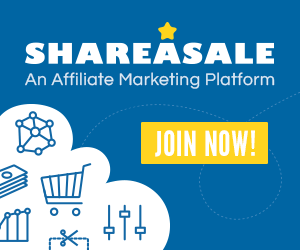 If you were to freeze your ad campaigns, would anyone be able to find their way to your product pages by entering relevant search terms in Google?
Every single eCommerce business around wants to increase their organic traffic and make more sales. Although paid media definitely has its place in your marketing strategy, organic traffic is where it's at.
But sometimes it can seem like organic traffic is elusive. You already know that you need good SEO, but eCommerce sites tend to find it difficult to break through for target keywords. You might have already employed an SEO expert to help you out with keyword research, and to set a strategy for including keywords in various areas of your site, or otherwise optimizing your shop for Google's ranking factors.
You might have found that it helped raise your organic traffic, but maybe not as much as you'd hoped. That's because even SEO isn't a magic bullet that magnifies organic traffic for all websites. And it takes a wide array of onsite technical SEO and user experience optimization tactics to work holistically, over time.
Below we've gathered eight tactics to help boost organic traffic for your eCommerce business.
Be smart about your content
Let's begin with the basics. Content marketing might seem like a lot of effort, but as you create more and more valuable content, you'll see it pay off in terms of higher visitor volume. What's more, eCommerce marketing agencies can help you maximize the impact of your content. A blog gives you more opportunities to use those SEO keywords and rank on Google and other search engines, so start publishing those back stories and gift guides, using beautiful imagery to draw the audience's attention.
Content marketing means making sure that all your content is original and engaging, which includes shorter texts like product descriptions. Write your own unique product descriptions instead of copying those written by the manufacturers, and add meta descriptions, meta tags, and image alt texts that are compelling, descriptive, and draw on your keywords.
Make the most of user reviews
Encouraging customers to leave reviews is an easy way to generate new content and use long-tail keywords that help you rank high on SERPs. Consumers trust online reviews. But it's critical to make sure that the search engines can read them. Many review tools use JavaScript, which doesn't include the review text within your source code, making it hard for search engine crawlers to understand it.
What a search engine can't understand, it won't index, and then all the value of your positive user reviews will be lost. Choose a review tool that embeds your reviews with the proper schema markup.
Keep your website fast and responsive
Keeping your website fast and responsive is another key to improving organic traffic. Search engines and site visitors alike can't stand webpages that take ages to load – and today, that means longer than three seconds.
Mobile sales already account for over one-third of all online sales, and that's expected to rise to over 50% by 2021. Mobile customers want sites that they can view easily on their phones, with mobile-optimized navigation buttons and simplified forms.
Maintain good website hygiene
It's also easy for eCommerce sites to end up with broken links, error pages, duplicated information and bloated URLs, since so many products and pages are added so frequently. These confuse search engine bots and frustrate your visitors, undermining your attempts to boost organic traffic.
It's important to regularly crawl your site using tools like Google Search Console and Screaming Frog, to identify and correct errors like these. Canonical tags also guide search engines to know which URL is the master version and help you avoid duplicate content.
Add structured markup
Using structured markup is another clever way to improve traffic. It involves placing snippets of code, called schema, into your page templates. We mentioned the importance of customer review schema above, but there are many other types of rich snippets to aim for with an eCommerce site.
The schema plant your star ratings and price info, for example, straight into the SERPs, making Google and other search engine results more effective and improving your organic click-through rates.
Utilize video
Video content impacts on organic traffic more than you'd think. Your bounce rate is one of the things that Google considers when ranking your business site, and watching a video keeps visitors on the page for longer than the average blog post. Videos are engaging for visitors and helps encourage them to return.
It's important to include a video transcript, both for visitors who'd rather read than watch, and for SEO purposes. Google can't grab keywords from a video just yet, so you need to include the transcript for it to register your keywords.
Build effective links
External and internal links help raise your standing on the SERP pages. Adding backlinks from other sites that have a high domain authority is one of the best things you can do for your rankings.
Strategic internal links that create a logical flow around your site help visitors to find what they need, and also guides search engines to understand your site better. Internal linking builds a stronger link profile and boosts your SEO.
Optimize for voice search
Voice search is a rising shopping and research channel for your potential customers. Voice enabled shopping is expected to shoot up, from $2 billion today to $40 billion by 2022. In the 25-49 year old age group, 65% of people speak to their voice-enabled devices at least once each day, and 11.5% of smart speaker owners use it to make purchases.
Optimizing your eCommerce site for voice search allows you to tap in to another channel for organic traffic, and helps you position yourself for success as the importance of voice search rises.
There's no magic bullet for organic traffic
The truth is that there is no magic bullet that will increase your eCommerce business' organic traffic and keep it high. You need to use a combination of strategies and tactics to keep your website optimized for a high ranking on search engines and engaging and intuitive for new and returning customers.
With the help of these tips and perhaps some expert assistance, you can increase your organic traffic and improve your bottom line.
Tags: Business, Ecommerce, Organic traffic