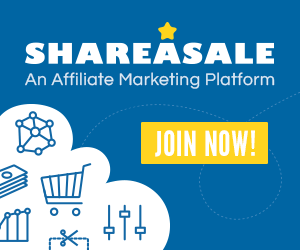 One thing that sets apart good bloggers from just the average ones is the ability of the former to drive traffic on a consistent basis. Driving traffic these days is easy but what counts the most is on whether the traffic that you're going to drive is going to convert or not.
Conversion can vary depending on the goals that you set as a blogger but the bottom line here is that every serious blogger must aim for consistent and returning traffic, not just a one time spike.
In this post, I would like to talk about different things that you can do in order to get that consistent stream of traffic. But before that, let me just cover first the facts about traffic and why you need to aim for consistency.
Why Consistent Traffic?
This question is kind of like vague. It's obvious that everyone wants consistent traffic on a daily basis but what's a consistent traffic in the first place and how does one achieve it? To simply put it, just look at the top bloggers in the industry. They can rest or take a vacation for a week but does that decrease their traffic? Partly yes, but just because of how big they are right now, it's more likely that the decrease wouldn't be that much.
Getting that Consistent Stream of Traffic
Now a little bit about me and my blog. When I started last 2008 with MelvinBlog, it grew really rapidly (and of course some others grew even faster!). Just 4 months after the blog has been launched, I started slacking and thought I already had it going.
Long story short, I stopped writing and growing the blog and obviously the result was I lost some readership. That's basically prematurely thinking that the blog has already consistent traffic. Now that story was long over and I learned a lot from it. I made sure that mistake will not happen again.
So here are now the 5 ways that everyone of us should work on to achieve that consistency. The list starts now:
1. Establish yourself initially via commenting
In the past few months, I've written so many articles already about commenting. I've always said that the best way to get known initially is to do bulk commenting. And that's because when you're getting started there really isn't that much option. You can't immediately ask bloggers to accept your guest posts and you cannot get them to link out to you so the way to go is to introduce yourself and the best way is to comment.
I've written a comprehensive guide on blog commenting on Famousbloggers and if you're just getting started, I highly highly suggest you to check out that post.
2. Write for People, but build for search
These days we already know that most search engines, Google in particular, started moving into this model of ranking sites that people are reading the most. But that doesn't mean that we have to stop caring about the basic things that we have to optimize for our blogs. I'll be frank with you, SEO for blogs especially with WordPress is damn easy. So why not spend some time setting up things that have to be set up like the All in one seo pack, robots.txt, canonicalization and so on. Those things don't take more than a day to complete but its long term effect can quite be dramatic.
Another obvious benefit of this is that it can be really rewarding if done properly. Some sites that really do well from search engines almost no longer need to add new content to their site because the search traffic that it gets is already worth it.
3. Establish your social media presence
This is probably one of my biggest regrets in blogging. I dived heads first into social media thinking I can get tons of traffic just by submitting each and every of my posts. Obviously that's wrong.
Like most things, social media is all about establishing and building your connections first before reaping the benefits. These days I really get good amount of traffic from social media and that's because I've used it as I should and unlike before, I already have connections. Think about it, if you're just into a new territory and you want people to do things for you, do you think they're going to do you that favor?
4. Set  Guest Posting Goals per month
Well if we're aiming for consistent traffic then why do we have to guest post every month? My simple answer is that simply because there are hundreds of new readers everyday. Why do you think guys like David Risley, Daniel Scocco, ViperChill do guest posts even though they're getting over 1000 uniques a day? It's because of they know that there's just so much potential out there and also plenty of untapped traffic sources to get into.
That should be it for you. 5 guest posts per month shouldn't be that hard. Make sure to set some goal in this and it could really give you a lot of return traffic.
5. Keep Funneling your readers
Assuming you have 30-50 visitors on a daily basis, what do you need to do then? Two things, first is try to work more on getting more traffic and second is funnel those existing readers to make the most out of them.
Funneling them could be as simple as letting sign up to your newsletter or subscribe to your rss and follow you on twitter. Or it could be as complex (and rewarding) as getting them to buy your stuff or join your membership program. All of these depend on what you initially planned and how you want to execute that plan through your strategies.
Conclusion
So that's it. Just 5 things, but as you can see it involves a lot of hard work and dedication. That's why I always tell people that blogging isn't hard, but just needs a lot of hard work. The fact is that people will read this but nobody will do anything which is why only really few people get traffic and eventually make money from their blog.
I hope that in this article I've given up some good information on getting consistent traffic and how it can be done. Remember, its not about the quantity, its the quality that you get that counts the most. I'd rather have 50 people reading me and following me over and over again than 1000 people that I'm not even sure if they're real person or bot, that would follow me for just one day and disappear the next day. What do you think?
This post is written by Melvin Dichoso who blogs at MelvinBlog Dot Com where he shares all his thoughts in the industry.
Tags: articles, bloggers, blogging, commenting, Promotion, Traffic