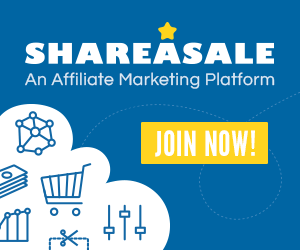 If you are inquisitive to find the correlation between machine vision applications and productivity then this query can only be resolved by first probing the definition of machine Vision applications and secondly what implies productivity at large.
Machine Vision
The term machine vision basically implies the extraction of information automatically from digital images. Typically, a machine vision environment represents hundreds of products flowing down a manufacturing production line in front of a machine vision camera. The use of machine vision systems is preferred than human vision as they are more consistent, faster and reliable.  The digital image thus captured by the camera is analysed against a pre-defined set of criteria for giving green signal to the object under inspection. In case the criteria are not met, the object is deflected for further inspection.
Productivity
Productivity can be broadly defined in economic term as the measure of output per unit of input. The inputs can be attributed to the scarce business resources (capital, labour) that are pooled into a business, while the output implies all the revenues that can create business inventories. The process of realizing Productivity gains involve maximizing the scarce resources to ensure productivity enhancements by inducing advanced technology and increased skill levels to accomplish more with less.
Elements of Machine Applications
Basically, a machine vision system applications comprises of five key components including lighting, lens, sensor, vision processing and communication. The lighting is one of the critical elements that illuminates the part to be inspected for increasing the visibility. The lens is used to capture the image and passes it over to sensor for onward conversion into a digital image. The processor consisting of algorithms that analyse the image and extract the needed information. This information is then communicated for useful disposal to the outside world.
Pros of Machine Vision Applications
Adding Business Value
The market entry of low cost vision sensors has further increased the scope of applications for Vision as the number of tasks that suits the arena of automated assembly have increased over time. The components of a machine vision system are used in conjunction with robots for increasing the overall business value and effectiveness. These applications resemble a human arm with mounted camera at the hand position which serves as the eyes of the robot to get the task completed.
Potential Opportunities
The rapid growth of machine vision market, has posed many potential opportunities for industrial manufacturers to increase profitability and savings in the long. There are two kinds of robots that are used in machine vision applications i.e. blind robots and vision guided robots.
The ones that don't use vision guidance are termed as blind robots that can handle millions of times the same task if the variables don't change. If the change is induced by causing variations in variables, this invites for vision to play an integral role.
This is realized by giving visual perception to robots termed as vision guided robots for achieving increased flexibility ideal for mixed model processing applications. These robots also greatly abolish the need for hard tooling for managing part variability as they can manage the task themselves without fixturing and facilitate rapid changeovers alongside displaying consistent quality.
High Quality
Moreover, a vision system also serves ideally for scanning defects in an automated process for entailing high quality in finished products thus aiding productivity. Thus, the high-quality vision system integrated into automated manufacturing process results in more profit by decreasing the customer returns and is thus worth an investment for increasing company's credibility in the market place.
Conclusion
Although the benefits of machine vision applications are numerous but few of them are indispensable for the end-user including increased yield or productivity, reducing defects, tracking of parts & products and compliance with regulations. Some applications are used for verifying proper assembly within tolerance thresholds by locating the position of a specific part. Moreover, a specific part can also be located by searching its unique pattern. The decoding is another function that can be performed by machine vision cameras such as optical character recognition, sorting products and verification of complying requirements.
Machine vision applications thus serve as a powerful tool that increases not only productivity but also efficiency in any production process for optimizing savings and profitability ranging from basic decoding to advanced processes.
Hi, this is Umer and I have been doing blogging for more than 5 years. I blogged about almost every topic related to fashion, cameras, gadgets, virutal reality, data recovery software and services and so much more.
Tags: machine vision applications, machine vision cameras, machine vision systems