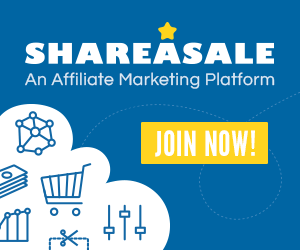 Before we understand the importance of keywords in today's digital marketing, we first need to understand what keyword exactly means. SEO keywords are basically singular words or phrases that are used by online sites in order to attract relevant traffic. This is a word or phrase that a user uses on search engines to generate search results. 
Why Are Keywords Important?
In earlier days of digital marketing, online business loaded their websites with keywords in an attempt to be placed on top of search engine ranking. This resulted in the manipulation of the website's ranking in search results of Google, and hence Google changed this practice by penalizing sites for "keyword stuffing". Therefore, there has been a shift in the importance of keyword usage over the past few years.
Keywords play a huge role in building up a business online. You can create your web presence and your targeted audience by using the right keyword. Search engine optimization is impossible without keywords.
How to Find the Right Keyword for Your Business?
If you want to optimize your business for search engine, you should have an idea of your website's keyword ranking. Without knowing the right keyword, you will find it challenging to reach your target audience, and you may fail to optimize your website efficiently. You can figure out valuable keywords of your business directly from your competitors. Visit their websites and check what keywords have been frequently used in their headings, content, descriptions, and other information. By doing this, you will have a fair idea of the terms that you can use for your own business. This is, however, a manual way of determining the right keywords. This is where an online keyword rank checker plays its part.
What Is a Keyword Rank Checker, And Why Do People Need It?
The keyword rank checker helps the user to identify the ranking of the keyword, used in your website, on search engine results. This gives faster results than the manual way of searching. The online market is flooded with both free and paid online rank checker tools.
It has become increasingly crucial for an online business to position its web page on top of the search results of search engines. This can easily be done by analyzing the ranking of keywords that is relevant to your business in search engine results. Once you have identified the keyword, you can accordingly use it on your website. Previously companies had to struggle by manually searching for the right keyword, which was time-consuming and not always accurate. With the keyword rank checker tool, you can identify the position of any keyword in a matter of seconds.
Keyword optimization has become an essential part of SEO as it helps to drive qualified traffic to your business. While on the other hand, Google keeps changing its strategy of keyword ranking, hence it is important for businesses to change their keyword targeting criteria accordingly in order to achieve the desired satisfactory results. For this purpose, a keyword rank checker not only helps to measure the ranking of your targeted keyword but also analyzes the real-time changes that occur in the ranking.
In order to stay ahead in the competition, businesses should know what their competitors are doing. The keyword rank checker tool allows you to spy on your rival's website and assess and identify the valuable keywords they have used. It basically compares your web page with competing sites to gain an understanding of how effective your SEO marketing has been.
What to Look for in Keyword Rank Checker Tools?
With a powerful Google rank checker tool, you will gain a clear understanding of where your ranking stands, who is competing with you, and what improvements can be made with respect to your keyword selection and SEO tactics.
You will find a huge range of both free and paid keyword checker tools online. Hence it becomes difficult to choose the best one that would successfully help meet your marketing needs. But first, you need to understand the size of your business and industry you are working in. This is because, for some industries, organic search tends to change frequently, and if your company belongs to that segment of the industry, then you will need a keyword rank checker that gives you the freshest set of keywords. So, the tool you are choosing should be fast and adaptable with new changes.
For certain businesses, there is an extensive list of keywords that they can use. However, it is important to understand which keywords perform better than others. Your keyword rank checker tool should be able to give you a better insight into what keywords are worth targeting and how they are positioned in comparison to other keywords.
The interface of the keyword rank checker should be simple and easy to use. The service provider should have a customer support facility available in case you come across any sort of difficulty.
Conclusion
To sum it up, the usage of keywords is considered as the best practices of modern SEO strategies. With the right approach, you can easily attract more visitors to your website and help your business reach new heights.
About
My name is Brian and I'm a Graduate of Business Administration Marketing. I work full time in Sales and Marketing. I am also the owner of Blog Engage a social network I created specifically for bloggers. Come and join us on Blog Engage