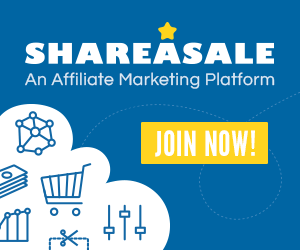 Marketing techniques will not produce benefits for your company without effective design. However, when designed effectively, advertising such as websites, television and posters can expand your reach by connecting and inspiring as many people as possible. Here's how.
1. Web Design
Although you might think that design is all about making your site colorful and bright, effective website design can also increase the number of viewers that interact with your site. A professional and well-designed website is more likely to be invested in as well as shared across platforms such as social media, expanding how many people your business will target. Your web design will also help to expand your reach if you place reviews and keywords in priority places such as your homepage as Google sees these as ranking factors and will push your website further up their listings, meaning that more people will see your content when conducting relevant searches. Additionally, developing your design to factor in website tracking analytics such as your SEO technique will ensure that your website can improve and that it matches the needs of your audience.
2. Media
The average American spends 6 hours watching television a day, providing ample opportunity to give your product exposure. However, television and radio advertising can be expensive, and so it is paramount that you connect with as many people as possible.
Using a multi-channel advertising campaign that is consistent between platforms can help to produce a recognizable advertisement that is instantly connected with your business. Delivering a message that differentiates your company from the rest of the market will help to make your company memorable and connect with your branding. Services such as from a trusted digital media buying agency can help you to broaden your media reach by arranging advertising spaces such as television and radio for you.
3. Billboards
When people see billboards, they will normally be traveling and this means that their attention span will be limited. You can improve the design of your billboards by ensuring that they are simple and carry an understandable key message to potential clients. For instance, including humor will show your company to be light-hearted and fun and this will often be more memorable than a serious campaign.
Once you have decided the correct message to deliver, billboards can help to massively expand your reach as their size means that they will be recognizable and easy to read for the majority of people that pass them. Their position next to roadsides also gives them great potential as they will be seen by the greatest number of people as possible and their content is unavoidable.
4. Posters and Flyers
Posters and flyers are delivered directly to people's doors, giving them a broader reach than a lot of other formats as they will be read by a wide selection of people. This gives you the opportunity to tailor your advertisements to your target market such as location-based advertising. Due to the format, you can include more information about your company and explain the benefits of your services or products to your customer. These enable you to have a broader reach as you will be connecting more directly with potential customers and designing these effectively can increase the chances of a purchase.
Therefore, to improve your business's reach, you must broadcast your company's brand message through a variety of different platforms and create designs that reinforce that key message to your audience.
Image courtesy of Stuart Miles at FreeDigitalPhotos.net
About
My name is Brian and I'm a Graduate of Business Administration Marketing. I work full time in Sales and Marketing. I am also the owner of Blog Engage a social network I created specifically for bloggers. Come and join us on Blog Engage