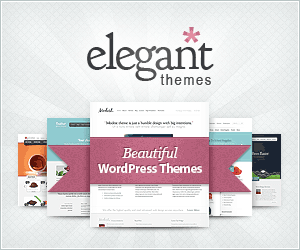 Thanks to our top community sponsors I would like to announce a giveaway from Zac Johnson, Shameer Shah, Mark Trueman and YS Foo. We will be giving three luck community users a yearly subscription to the Blog Engage Platinum Services.
To enter the contest all your need to do is connect to the following Punch Tab contest below and follow the steps we outline to earn entries for your chance to win. Overall it's extremely easy and this will allow you to connect with some of our best blog members!
When you win the contest I will personally e-mail you with the details I need from you and your blog. The contest runs from today September 26 until the end of October. This is an exciting opportunity for all bloggers to join Blog Engage free and to enjoy the value and benefits of our syndication services. Engage with us in the contest! Meet our sponsors and earn your chance to submit your own blog here in the Blog Engage community.
I want to say a big thank you to our top community members who have helped us giveaway these amazing packages! Thank you for the business and if you are interested in hosting a contest like this consider subscribing to our Direct to Front Page Marketing Packages.
Content Syndication
We will automatically syndicate 1 blog feed into our Blog Engage community. Every six hours we will syndicate your latest blog article. This is 1 article per feed per 6 hours. It's easy, you post and we syndicate.
Social Media Marketing
The real benefit of our RSS and Marketing Services is getting your content in front of our blogging members and blog readers. If the content is good quality people will read it. When you post a new blog article we will automatically share it with both @bbrian017 and @blogengage 10000 and growing Twitter followers and our 6000 Facebook Fan Page viewers. We also share your content on LinkedIn, Empire Avenue and the Blog Engage Google Plus Page. We help you become social when you don't have time to, we will help build your online brand.
Connecting Networks
You can now add all your favorite social media profile links on Blog Engage. I have taken the liberty to add all of the most popular social networks. If you feel I have missed one simply let me know and I'll add it. We have added the following social profile options, Facebook, Twitter, Linkedin, Stumbleupon, Digg, Youtube, Klout, Google+, Pinterest and Skype.
Blog Engage Portfolio
Your content will be syndicated into the Blog Engage community as well as Blog Serp and Top Blogged.

About
My name is Brian and I'm a Graduate of Business Administration Marketing. I work full time in Sales and Marketing. I'm a young and upcoming webmaster. I am also the owner of Blog Engage a social network I created specifically for bloggers.
Tags: mark trueman, Platinum Syndication, Shameer Shah, Syndication Packages, YS Foo, Zac Johnson