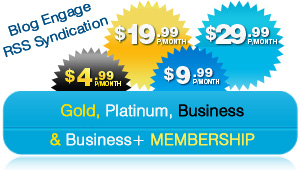 As a year end gift to our Blog Engage Business and Business Plus Customers I will be giving away 4, $50 USD prizes to the winners of our $200 USD Giveaway Contest.
This contest is only open to existing Blog Engage members. This means in order to win the $50 USD prizes you have to be a registered member of the Blog Engage community and or an RSS and Marketing Service Customer. Entering the contest is extremely easy! All you have to do is follow the suggestions in the Rafflecopter section below.
Enjoy the contest everyone, I hope to see many of you engaging with our blogging customers as they are all very high quality bloggers. Remember follow all our customers to get the most entries possible!
Be sure to add me as a friend, bbrian017
Twitter, bbrian017
About
My name is Brian and I'm a Graduate of Business Administration Marketing. I work full time in Sales and Marketing. I'm a young and upcoming webmaster. I am also the owner of Blog Engage a social network I created specifically for bloggers.
Tags: blogengage, contest