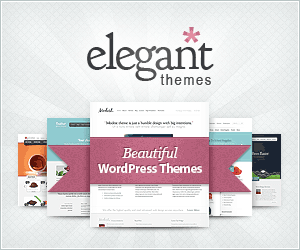 What is the significance?
Page rank, which basically refers to the numerical weight age assigned to each web page, which basically 'measures' the importance of each page on the World Wide Web. Used by Google, the leading search engine, it follows a complex algorithm.
I will now be making an attempt to give you some insight as to how the presence of high quality content can help you obtain a better page rank. Basically, Google and other sites analyze the links, including backlinks, inbound links, internal and external links and all such types, and allocate a numerical page rank varying from 1 to 10 to your website.
This page rank will allow your website to be on top page of search result or on the bottom.
Does high-quality content help?
One of the most basic things to do to increase your site's page rank is to add number of pages to your site. The more the number of pages, the stronger will be your site's internal linking which is can help you get a better page rank.  Obviously, there's a limit to the number of pages you can add, since eventually Google will detect that you are posting low quality content in bulk sooner or later. The correct thing to do would be to maintain a reasonable number of pages, and fill them with high quality content. Basically higher content in lower volume is more searchable and will appeal more to readers. Your site must share unique content of higher quality which the reader may desire to distribute with his contacts. Google often blocks and removes pages from its search results which use more number of pages to increase their page rank with irrelevant or less content. Google's guidelines clearly state that they take action against pages that show scrapped or other cookie-cutter pages, so it's better to avoid such fast tricks to ensure that your site is not blocked in Google's search results.
Backlinks
It is also important that your site has high quality backlinks. Backlinks are an indication of the popularity of a website, and they enable you to keep a track of other pages that link to your posts. Thus, backlinks are an integral part of a good page rank, and you should have many quality back links, which can be obtained by submitting your site on different web and article directories such as Go Articles and Yahoo Directory
Another way to obtain good quality backlinks is to provide your blog with guest posting, which easily gets you some backlinks to your blog.
Regular updations
Also a very important thing to be done is to maintain and regularly update your site's content. The more fresh content you post, the more will Google 'crawl' your website giving you better chances of increasing your page rank. Suppose you need to find a service that provides you with an electrician to fix your broken lamp. To find that online, it's not like you'll search for "electrician to fix my broken lamp in my city", instead, you will type "electrician Sydney" or whichever city you are in. These words that you use to search for some site or some service online are referred to as keywords. So to increase the number of visits to your site, which in turn guarantees you a better page rank, you need to use keywords that are most commonly searched for and used.
Conclusion
So thus, the basic key to getting a good page ranking is- high quality and regularly updated contentwhich contains frequently used keywords.  The better your content is, the more frequently will your site appear in Google and the more will be your visitors/customers and you will easily reach your set goals.

Sohan Jayasinghe is the blogger behind Bloggertrix.com. He is interested in all things tech and love to write awesome Blogging Tips .You can read some more Blogger Tricks, SEO Tips , Make Money and Unique Blogger Widgets On bloggertrix.com