If you've been paying attention lately (and I sure hope you have), you've been hearing quite a bit about Video Marketing as the wave of the future for Internet Marketing and giving your site the competitive edge.
Maybe you've watched the video by the lovely Kimberly Castleberry or watched the new product launch video series by Andy Jenkins explaining to you how imperative it is to jump on the video marketing bandwagon.
Or maybe you don't know who they are but have been hearing things around the bloggersphere. Either way I'm here to tell you that I too agree that Video Marketing is the wave of the future. However, hearing "why" you should do something is great, but what we really want to know is the "how"! Am I right?
So I'm going to take it a step further; I'm going to show two ways now HOW you can maximize your marketing efforts by using video. I'm going to give you some basic tips on how to create your own video today and leverage the power of video marketing; not only putting you in a position of authority, but potentially bringing in tons of traffic to your site.
Getting On Camera
This is going to be the fastest way to get a video up and running and at the same time add a personal touch to your business/blog.
Here are some tools you are going to need:
A video camera such as a Flip or Kodak Zi8; both have the capability to upload your videos directly onto YouTube. You can possibly get away with a traditional video camera or standard one, but these are designed to give you the best quality and work extremely well with video syndication sites.

If you are doing interviews, I would recommend using Skype and purchasing a recording software such as Supertintin.

At the very minimum, you will need a YouTube account. Ideally, sign up for a TubeMogul account and maximize your efforts by uploading your video to be syndicated to multiple video sites all at once.

You need the ability to upload your video to your website. For the most part, you just have to simply grab the embed code generated by these video distribution sites and plug it into your website. If you are using WordPress, plugins such as Vipers Video Quicktags makes this process even simpler; all you need is the URL the video sits on.

You may want to use a video editing software such as Windows Live Movie Maker; most Windows computers automatically have this installed. Just simply upload your video and add such features as captions and credits. Note: once you save your edited video, it will save in a .wlmp format so you will have convert your video to a mp4 format. I would suggest using the One Click Video to MP4 Converter by Brother Soft.

Some bravery! Getting on camera is a bit scary, I know. But the more you do it, the easier it will become. So practice!
Reasons to get on camera:
As a way to welcome your visitors to your site and give them a call to action such as opting into your newsletter
Interviewing other bloggers and entrepreneurs
Discussing your view on a topic, technique, product/service or business concept
Provide an inspirational tip to your audience
Can't seem to get yourself in front of the camera just yet? Here's an alternative…
Get Behind the Camera – Video Tutorials
Doing video tutorials is a great way to add value to others by teaching them step by step how to achieve a task and at the same time increasing your potential exposure and authority for your niche. This can also be very simple, but is going to take a bit more preparation and planning on your part.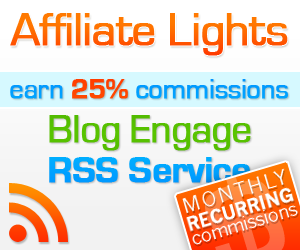 Tools you will need:
An application to record your videos. There are free versions such as Camstudio.org. But if you are going to do tutorials often I would recommend getting paid versions. Screencast-O-Matic has a paid version; for only $9 you can record up to 60 minutes of video and have a nice selection of editing tools. If you really want to go all out, then look into Camtasia (for Windows) or Screenflow (for Mac).

You are also going to need a headset with microphone capabilities. Logitech has some good ones that you can get for $40-$50. Or you can invest a bit more an get a headless microphone. Either way, I do suggest you work with mics as oppose to using the default microphone that comes with your computer. The mics will do a much better job as dealing with background noise and audio issues.

You will need a video player installed on your website or the embed code generated once you've uploaded the video to a video syndication site. Of course the latter would be the simplest option and at the same time provide you the benefits of more potential exposure by hosting the video on sites such as YouTube.
Reasons to get behind the camera:
You have a technique or tactic you want to teach
You have a product you want to review
As a way to help others see what your site/product has to offer
These are just two ways you can quickly start implementing video into your marketing efforts. There are many other ways to use video and many more reasons why they can be very beneficial for your business/blog. So start small but start today. Don't let your fear of video stop you from taking advantage of the it's powerful leverage.
Have you used video in your marketing efforts yet? If not, are you willing to put your fears behind you and not be left behind the video marketing dust?

Online Business Trainer & Social Media Marketer, Michele Welch is the founder & owner of NewBizBlogger.com. She shares online business tips with entrepreneurs looking to start and grow their own online business ventures. Connect on Twitter @newbizblogger.
Tags: video marketing