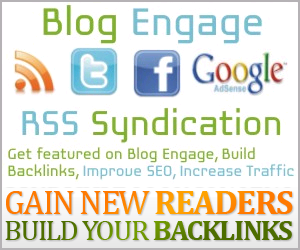 Are you interested in creating a slideshow but not quite sure what the best way to go about it really is? As much as compiling photos and images into a slideshow may seem easy, it is often the details that make all the difference which is why having the right software that will let you incorporate various other audiovisual elements such as background music, captions, and so on will help.
Assuming you'd like an easy way to create a slideshow complete with all the audiovisual elements you could possibly need – try Movavi Slideshow Maker. As its name suggests it is a specialized software that is designed solely to create slideshows, and more importantly it is extremely intuitive and user-friendly.
Even if you have little or no experience creating slideshows, you'll be able to quickly do so using Movavi Slideshow Maker. In fact as soon as you launch the software the first thing you'll be able to do is choose between its two modes: The 'Easy mode' or 'Full feature mode'.
If you choose the 'Easy mode', Movavi Slideshow Maker will immediately open up a 3-step wizard (each step consisting of a tab). In the first step you'll be prompted to add the images that you want to use in your slideshow, arrange them in the order that you want, then adjust the slide duration. After that in the next tab you can select whether to include animated transitions, choose a style, then set the transition duration. Finally in the last tab you'll be able to add background music from one of the built-in tracks or your own file.
All in all it probably won't take you much more than a few minutes to create a slideshow using this mode, and it shouldn't look all that shabby either. That being said if you'd like to benefit from the full scope of Movavi Slideshow Maker's features, you'll find them in the 'Full feature mode' that resembles more of an editor, but has many more features.
Aside from the capabilities of the 'Easy mode', the 'Full feature mode' will let you apply filters and effects, add customizable text elements, include multiple audio tracks, record a voiceover on the spot, and enhance the quality of the images that you're using. It will also let you incorporate video clips into your slideshow, and give you full control over the transitions that you add.
While it is definitely a bit more involved than the 'Easy mode', it won't take long for you to familiarize yourself with the 'Full feature mode' either. At the end of the day Movavi Slideshow Maker's intuitively designed interface and simple controls will make it easy for you to figure out how to create a photo slideshow with the features that are available.
As you can see creating a slideshow with Movavi Slideshow Maker is simple, and won't take much time at all. Once you decide the mode you wish to use, go ahead and give it a try so that you can get a feel for its features for yourself.
Image courtesy of lekcha/Loveluck at FreeDigitalPhotos.net
Mahendra Bajiya is a tech-entrepreneur and avid blogger who is constantly creating content. He is particularly interested in new trends that could impact content marketing and social media.