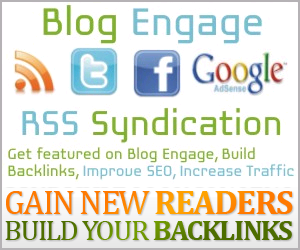 The money is in the list. The more subscribers you have the better the chance of making money online. There's no better way to grow your list than using OptinMonster. It's one of the most popular lead generation software for marketers.
Features
The best feature of OptinMonster is that you can exquisite forms without writing a single line of code. It comes with pre-made templates. You can use any of the existing templates or customize them according to your liking.
OptinMonster comes with an inbuilt drag and drop builder which is very easy to use. You can just drag and drop different elements on to any position you like. Apart from this, it comes with multiple form types – lightbox popups, floating bars, slide-ins and sidebar forms. Each of them can be effective if used in the correct way. The popups are the best way to get your reader's attention. What's more cool is the popups are mobile responsive. They would adjust themselves when someone opens the page on mobile device.
The most popular feature of OptinMonster is the exit intent feature. It ensures that when the reader tries to move away from your site, a popup form is displayed. This has proven to be extremely effective for generating conversions. In fact, it has been so effective that people Neil Patel praises OptinMonster.
Other than this, you also have the option A/B split testing. You can create different types of forms with different types of layout. You can place them on different positions of your site and see how they perform. Split testing is a great way to analyse the effectiveness of your forms. It can also help in understanding how well they perform when it comes to conversions. OptinMonster comes with an inbuilt data analysis tool which helps you make informed decisions.
OptinMonster also comes with Page Level targeting which you can use to display specific messages on specific pages. This is very useful when you 're tracking your reader's behavior. OptinMonster also provides with a full screen welcome page which really grabs the reader's attention. It's one of the most effective ways to generate leads.
OptinMonster seamlessly integrates with Aweber, MailChimp, HubSpot, iContact, GetResponse etc. OptinMonster can also integrate with Google Analytics. It also comes with traffic referrer detection. Basically, OptinMonster will be looking for the referrer and will show a specific message based on the referring url. For example, an user coming through Google.com can see a separate message while another user coming through Yahoo can get a separate message.
OptinMonster also comes with a lot of support. you can submit a support ticket if you're facing any issue. They have a good support in place for addressing users. The price is reasonable if you're opting for a yearly package. The basic plan which costs $49/year is the best when you're just starting out or for testing purposes.
So, make sure you check out OptinMonsteras it's really cool and one of the best.
My name is Brian and I'm a Graduate of Business Administration Marketing. I work full time in Sales and Marketing. I am also the owner of Blog Engage a social network I created specifically for bloggers.
Tags: OptinMonster, subscribers