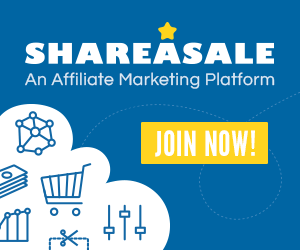 I've read many articles about content is king, seo is king or marketing is the real king. But what ever it was, I think it depends on the current level and situation of the blog or the blogger.
Through this post, I will try to tackle this intriguing issues about who is the real king between Marketing VS Content VS SEO.
Content Is King! How?
This is what many blogging gurus taught to newbie bloggers. But the question is, can a complete newbie blogger could create a viral content on his blog? Mostly are not. Unless, if he is a journalist of have an experience in writing.
Writing good quality content to your blog won't gather traffic, especially for those bloggers who haven't known on their field (niche) yet. As you mostly can see, most gurus would only acknowledged those average bloggers if those average bloggers already got tons of readers or followers on their blog.
Who will read and follow your post if you only keep on writing on your blog because you are very inspired on writing about your topics?
My Words.
The phrase Content is King was a quote from one of the books that was written by one of the riches people of the world – Bill Gates. On that era, the web still not a phenomenon and lacks of many great information to learn from. Because of that, content made it to be the king on the internet.
Marketing is King
I've known many bloggers who is still complaining why they got no traffic to their blog posts where they already did their best on writing good content on their blog.
Well, writing good content on your blog alone won't drive traffic to blog because no one knows that you have created a blog that you share great information on it.
As what you can see today, most average and B-list bloggers does a lot of various Marketing techniques to make them stand out from the crowded blogosphere.
What they did was build a network of friends and does exchanging of marketing favors like exchanging of bookmarking routine and sharing using social media like facebook and twitter.
My words.
On this era of high technology, writing good content alone won't make you and your blog great to the eye of your fellow bloggers and new readers. Because before they trust you and your site, they will do some back-end research about you and your blog through gathering feedbacks.
But in order to gather that feedbacks (whether good or bad), you must market your site and tell other people that your blog is worth to read and then ask them to share their feedbacks.
Unlike in the era when content is still the king, ordinary people (internet surfers) will mostly believe what information from the internet could share, because on that time,  scammers are still babies crawling on their mat that needs time to grow up to find who would be their first victim.
SEO or Search Engine Optimization is King! How?
Now, blogs are spreading all over the web like virus. And as what we can see these days, people tend to build blogs to be their online business that would generate a passive income for them. This is the truth!
Not all information are free and because of that, business-minded bloggers are competing each other to be on the top of search engine results, targeting on making money from the internet surfers who search for information that would help them solve the problem they bear.
My words.
Search Engine Optimization is mandatory to all bloggers especially to those who planned to monetized their blogs. But ranking to become on first page of search engine result pages, is not that easy.Though there are still many niches that have less competition which you have the chance to get on the top spot.
The Blogging Evolution.
Since the birth of the internet, information was rapidly spreading using websites then later to blogs and social media. And that because of the evolution on adopting the new technology we have.
Websites and blogs has grown up that made content as the king on its earlier stage. Then later, marketing became the king for more bloggers to gain reputation and credibility.
Today, niche blogging business is very popular to most new, average and A-list bloggers. Because of that, the combination of these 3 factors (Content + Marketing + SEO) became their main technique to convince their targeted readers to buy their products or information. And that what makes them successful online.
Unto You…
In your current level or situation, which is the real king for you? Share your thoughts in the comment below.
Felix Albutra is a Freelance Virtual Assistant from the Philippines. He also blog on his Online Jobs Tips Blog that shares how to work from home as Freelancer. He will also be sharing some internet marketing tips, blogging, seo and the likes.