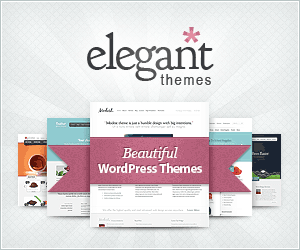 Hi everyone, and welcome to our weekly top user spotlight. This week our weekly top user spotlight goes to Ryan Cote from Internet Business Passion. Ryan has been blogging for a long time now. He first started out back in 2001.
Ryan comes from a family of entrepreneurs and he works full time for a marketing agency where he is responsible for growing their new digital marketing division. He became obsessed with Internet Marketing back in 2001. Back then he wrote an ebook on fitness and he sold a few copies but didn't make much because it was only $7. Around the same time, he was also able gather 2000 e-mail subscribers but he didn't the importance of e-mail marketing then, so he couldn't utilize it properly.
Ryan tasted success again in 2007 the period which Ryan calls as the "Wild wild west". At that time, Google allowed customers to run 1 page landing campaigns. Soon, he hit $300 per day mark and his highest was $800 per day. Tragedy struck soon after that for Ryan. Google came down hard on affiliate marketing sites and review sites.
After Ryan's Internet marketing campaigns died, he soon ventured into E-Commerce. He initially tasted success as he began to make $1500 – $2000 per month. But soon after that, he faced problems with his dropshipper. He decided to sell the site and he did for an awesome five figure payday. It was another high for him.
He is currently focusing on his career and his family. He created Internet Business Passion to share his passion and the things he has learned for the last few years regarding Internet Marketing.
One of his recent posts that I really like on his blog is getting results with SEO in 2013. The keyword research tool that he recommends is Long Tail Pro. He shares tips on how to find the right and competitive keywords. He also writes about how to rank your niche site and eventually getting traffic from it. Some other tips that he shares in this post is how to create backlinks. Backlinks are still an integral part of SEO. But building links now a days has become quite complicated. Even if you do build links very carefully, you can still get penalized by Google. He also shares some other important tips in this post, so do check it out.
Another of his blog post that I love is how he made $150,000 part-time in the last 5 years. But before get excited, you should know that only half of it ($75,000) was Ryan's profit. So, that averages into $15,000 per year – which is about $1000 + something per month ( which is not much in the long run). What you can take away from this is you can earn lots of money on the Internet if you are willing to commit to it and you have the passion for it.
So, make sure you connect with Ryan. You can add him as a friend here on Blog Engage, follow him on Twitter, subscribe to his youtube channel, add him to circles on Google Plus or subscribe to his blog's RSS feed.

My name is Brian and I'm a Graduate of Business Administration Marketing. I work full time in Sales and Marketing. I'm a young and upcoming webmaster and note all my learning's here on my blog. I am also the owner of blogengage a social network I created specifically for bloggers and blog serp a voting based blog directory.