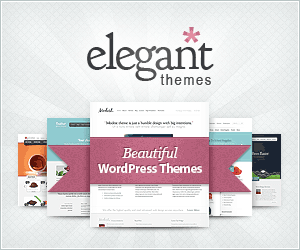 Hi everyone and welcome to weekly top user spotlight. This week our weekly top user spotlight goes to Kim Castleberry of Just Ask Kim. Kim  has been blogging for quite some time now. Kim can be considered as one of the most successful bloggers in the blogging industry. She has a major social media following and a large number of e-mail subscribers as well.
If you ask me, Kim is a little different than your other average bloggers. Kim actually focuses on the technology side of blogging. Blogging requires a great deal of knowledge especially technical knowledge in some areas without which you will not have the exposure or the publicity that you want for yourself and your blog. Kim focuses on that. She actually blogs about the technology tips on social media marketing.
Here's a quote from her blog :
You must learn the basics of many aspects of social technology today to be able to put your product in front of your market in it's best light possible.

If you know how to leverage the bells and whistles of sites like WordPress, Facebook and more, it's easier to get ahead today. It's also easier to let the heart of your brand flourish and delight leading to a stronger community and more customers.
What she basically does is break down the social technology, internet marketing and ways to build up online sales into simple tutorials that are easier for you to understand and follow.
Kim is more than just an ordinary blogger. If you didn't know she also does a monthly webinar on different topics. But most of them are based on WordPress and Social Media and the best part about the webinar is it's totally free. Check out her monthly webinar page for more details.
Kim writes about variety of topics on her blog. The most favorite of mine is the Tech category. She doesn't write about stuff which you are likely to find on most of the other tech blogs. Her tech articles are always top knotch and are some of them are extremely useful. For example, one of her latest articles is on the latest DDoS attacks on some of the extremely known EIG webservers which includes the likes of Hostgator and BlueHost , which witnessed quite a few outages over the last week. Some of her other latest tech articles includes how to enable 2-step authentication on Apple , Dropbox and Evernote. These types of articles are always helpful because most of use these stuff.
So, make sure you connect more with Kim to get to know more about her and her blog. You can add her as a friend here on Blog Engage. You can add her as a friend on facebook , follow her on twitter , follow her on pinterest , subscribe to her youtube channel , connect with her on linkedin , add her to circles on Google plus,  subscribe to her mailing list on her blog or contact her for any online help.

My name is Brian and I'm a Graduate of Business Administration Marketing. I work full time in Sales and Marketing. I'm a young and upcoming webmaster and note all my learning's here on my blog. I am also the owner of blogengage a social network I created specifically for bloggers and blog serp a voting based blog directory.
Tags: ask kim, just ask kim, spotlight