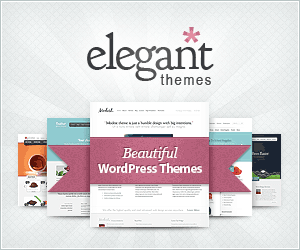 Hi everyone, and welcome to our community member spotlight. This week our top user on Blog Engage is none other than Ms. Ileane Smith from Basic Blog Tips. I'm sure everyone here knows or heard about Ileane Smith. Well, if you haven't this is your chance to know something about her.
Ms. Ileane has been blogging since July, 2009. She started on WordPress.com and Blogger back then. But now she runs her Basic Blog Tips blog on self-hosted WordPress and some of her other blogs on Blogger. She is one of the most talented bloggers there is today in the blogging industry.
She can easily be inducted into the Hall of Fame , if there was such for blogging. When it comes to sharing blogging tips , she has the biggest influence. With thousands of social media followers and e-mail subscribers, she is truly one of the influential person in the blogging industry.
Apart from a blogger, she is also a well known podcaster. In fact, she is one of the best podcaster there is in the blogging industry. Her main blog – Basic Blog Tips is one of the premier blogs when it comes to sharing tips on blogging and social media marketing. In fact, there is nothing basic about the tips that she and her team shares. Basic Blog Tips is run by herself and a team of guest authors who all provide their extensive knowledge to help your blog stand out. Being a guest author on her blog is a privilege. Guest posting on her blog should be every blogger's dream because you get exposure, traffic and most importantly, recognition from hundreds of other bloggers.
Other than Basic Blog Tips, she also runs a few other blogs. One of my favorite is Ms. Ileane Speaks. This blog is more like her personal diary. Here, she shares some of her own tips which she has found useful over the years. Another of her blog is Basic Podcasting Tips, where she shares her podcasting tips.
Ms. Ileane also has a knack for collecting great articles and posts which she thinks helps to build a better blog. For this purpose, she uses scoop.it. Actually, she uses five separate  topics for her collection. They are – Youtube Tutorials and Tips , Basic Blog Tips , Podcasts , Stem Advocate and Blogging Contests. Each of them some great collection of posts personally collected by Ms. Ileane Smith. I love especially the Blogging Contests. It has some great collection of contest being held in different places. Ms. Ileane has been a great source of inspiration for many bloggers and she has gotten a lot of recommendations from many other big bloggers.
So, make sure you connect with Ms. Ileane to get her incredible tips on blogging , social media , marketing etc. You can add her as a friend here on Blog Engage , like her facebook page , follow her on twitter , subscribe to her youtube channel , add her to your circles on Google+ plus , follow her on pinterest and subscribe to her RSS feed.

My name is Brian and I'm a Graduate of Business Administration Marketing. I work full time in Sales and Marketing. I am also the owner of Blog Engage a social network I created specifically for bloggers.
Tags: Basic Blog Tips, ileane smith