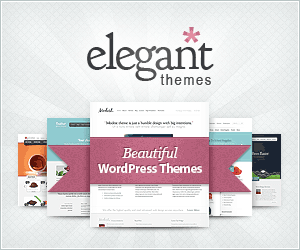 Hi everyone and welcome to our weekly top user spotlight. This week our top weekly user spotlight goes to Erik Emanuelli from Free Make Money Advice. Erik has been blogging for a while and is an expert when it comes to content creation and social media marketing. What I like about Erik is his ability to publish to guest posts on multiple authority blogs.
Erik is a blogger and an entrepreneur. He is in the Import / Export Business and has traveled to over 25 countries across 4 continents. He runs Free Make Money Advice during his spare time. His blog is one of the best when it comes to providing information on blogging tips, social media, seo, internet marketing and making money online. Erik is a specialist when it comes to guest blogging. He has published several guest posts on blogs like Basic Blog Tips, Shout Me Loud, Hell Bound Bloggers, ITech Code, ComLuv, Hot Blog Tips, We Blog Better etc.
Erik's articles are always unique and they generate a lot of interest. For example, the latest guest post on his blog focuses how you can make money after retirement is worth reading. He shares tips on how you can make money becoming a consultant in your field, investing in stocks and shares, growing plants and flowers and selling them, taking up painting, photography, drawing or even sculpting or taking up garden maintenance. Believe it or not, not just retired people, young people can also take up these jobs if you want to make some extra money.
Another guest post on Erik's blog is how you can skyrocket your blog to outer space with some tools. It focuses on social media management, content management with other bloggers and lots more. It focuses on different tools like Hootsuite using which you can efficiently manage your social media campaigns, Google Docs using which you can manage your content with other bloggers in real time.
Erik accepts guest posts on his blog and also provides advertisement opportunities if you're interested. Since, it's a high traffic blog you will benefit from both. So, make sure you check out his blog and subscribe to his feed.
Erik also currently runs the No Passive Income blog. He took over the job of managing the blog after it's original founder Chris Madej got busy with some offline work. He was at first worried about whether he would be able to as Chris made the blog very popular in a short span of 8 months. Truth be told, he actually did a good job and I think in some ways made the blog better when it comes to providing information.
So, make sure you connect with Erik to get to know more about him. You can add him as a friend here on Blog Engage, add him as a friend on Facebook, follow him on Twitter, add him to circles to Google Plus, follow him on Stumbleupon, check out his Klout profile, connect with him on LinkedIn, follow him on Pinterest or subscribe to his blog's RSS feed.

My name is Brian and I'm a Graduate of Business Administration Marketing. I work full time in Sales and Marketing. I'm a young and upcoming webmaster and note all my learning's here on my blog. I am also the owner of blogengage a social network I created specifically for bloggers and blog serp a voting based blog directory.