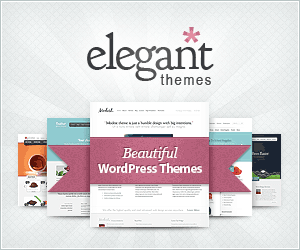 Hi everyone and welcome to our weekly top user spotlight. This week our top weekly user spotlight goes to Denis Dobrochasov from The Million Dollar Income. Denis is a 29 year old guy living in Moscow. Denis is an ambitious guy because he hopes to earn a million dollars per month. He hopes to become a billionaire in the future.
In his teenage years, Denis moved to the US and after graduating from college he hopped around a few jobs. When he was 26, he quit his job and founded a cab company. After a hard 1st year, he finally became successful. Immediately after that, he had an argument with his business partner and thing went sour for him. So he quit the company and moved back to Moscow. There he got a teaching job which gave him the money to pursue other business and activities. It gave him the financial stability which he needed for a long time.
In September, 2013, he founded his blog – The Million Dollar Income Blog where he will be sharing his experience, knowledge, how he makes money and how much he makes. He regularly provides his blog's traffic reports and his earning report as well which includes both his online and offline works.
He recently published his September earning reports according to which he made almost he made almost $4000 USD which also includes the earnings from his teaching jobs. According to the report he made $2025 from his teaching job ( he usually earns more, but in September he took a lot of time off ) , $437 from freelance teaching. He also got $637 as a gift for private teaching which sounds nice. He also made $160 from doing translating and interpreting jobs.
Denis also published a traffic report of his blog for the month of September where he shared information about his sources of blog traffic. Blog Engage came in as second next to Quick Sprout forums which was good to hear. He also expresses that he has somewhat become obsessed with Blog Engage which is really good to hear. His third highest source of traffic is Facebook. Since Denis is ambitious, he plans to become one of the top ten members of Blog Engage which I would like to encourage to everyone.
Denis also has plans to start a unique activity on his blog which he calls as the Comment Money Pot. The money pot will start from $1 and he will add $1 after he publishes 5 new posts on his blogs. He hopes to make it a few thousand dollars from which he will award commenters who comments first on his latest blog posts. This will help to keep the discussion going and he will be determined to making the pot even bigger.
So, make sure you connect with Denis to know more about him. You can add him as a friend here on Blog Engage, like his blog's Facebook Page, follow him on Twitter, add him to circles on Google Plus or subscribe to his blog's RSS Feed.

My name is Brian and I'm a Graduate of Business Administration Marketing. I work full time in Sales and Marketing. I'm a young and upcoming webmaster and note all my learning's here on my blog. I am also the owner of blogengage a social network I created specifically for bloggers and blog serp a voting based blog directory.