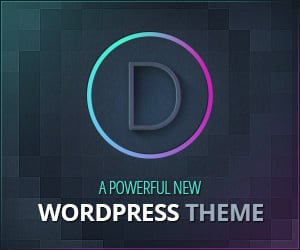 Despite what others say; blogging is not hard. In fact the hardest part of blogging is being consistent, and coming up with new content ideas to share with your readers. This has always been one of the largest challenges faced by bloggers within the blogosphere. I've been online blogging since 2007 and have seen many bloggers come and many bloggers go.
It always amazes me how many people simply give up or quit when they realize blogging requires real work and personal commitment. Setting short and long term goals is required if you're going to have any type of longevity within the blogosphere.
With that said setting having success with blogging is not always as easy as coming up with a few short term goals. You have to be committed to these goals and show consistency when applying yourself. We all know how easy it is to become sidetracked or discouraged from the lack of results and success on our blogs.
Maintaining Comment Consistency
Blog commenting is by far the best way to drive new traffic and increase the comments or activity to our blogs. Visit the Blog Engage Upcoming Pages and find some articles that interest you. Make a goal to complete a specific amount of comments per day or even per week. This is a great way to develop consistent growth for your blog and overall blog activity. Look for blogs related to your blog (niche) to ensure the visitors returning have an interest in what you're writing about.
Engage On Social Media Sites
Take the time to meet the owners of the blogs you're commenting on. Follow them on Twitter, Facebook and Blog Engage. Add them as a friend and make sure they see you engaging with them. It's so important to make sure they know you're taking the time to visit and engage with them on their blog. Bloggers develop a sense of respect for other bloggers reading and commenting on their sites.
Meeting Your Goals
One of my favorite things about setting small goals is the fact they are obtainable and they allow you to continue being motivated. Setting large goals that you cannot complete brings up negative thoughts and can potentially lead to failure. Setting small goals allows you to reach, surpass and achieve success in what you're doing. For example I wouldn't set a goal to do 10 comments a week from the Blog Engage Upcoming Pages. I would set a goal to do 5 per week and try my hardest to simply accomplish that goal.
Sure I can probably do 10 but I don't want to over work myself and set unrealistic weekly goals. By setting the goal of 5 comments I can easily maintain my goals and remain positive when I do surpass them. We don't need to create more stress for ourselves, set small obtainable goals that allow you to remain positive and enjoy the overall blogging experience.
About
My name is Brian and I'm a Graduate of Business Administration Marketing. I work full time in Sales and Marketing. I am also the owner of Blog Engage a social network I created specifically for bloggers. Come and join us on Blog Engage
Tags: Blogging Tips, Motor Running