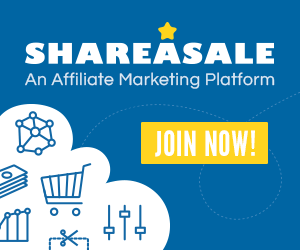 If you were to separate YouTube and Google, you would actually find that YouTube is the second largest search engine in the world. It is by far the largest video search engine, which boasts of at least 1 billion searches a day. This presents huge opportunity for businesses to attract leads and sales from the platform. Additionally, it is easier to gain visibility and viral reach on YouTube, if the video is created and optimised correctly.
In this post, we're going to share 10 tips that will allow you to increase your YouTube video ranking in 2018.
Create content in a way that maximises 'watch time'.
Watch time is the most important factor for ranking your video on YouTube. YouTube regularly changes or updates its algorithm, however they want users of the platform to be engaged with the content that they click on as much as possible.
The platform rewards videos with longer watch time by improving their organic search ranking for keywords on YouTube, as well as recommending the videos in the side panel or when other videos have finished playing.
In order to maximise watch time, you need to create the video in a way that maintains viewers interest. This will require the video creator to develop a content format such as a how to guide, reaction, meme, humour or other video format that will maintain the interest for as long as possible.
Shorter videos tend to do well. However, if the video creator can maintain the audience's interest for longer-format videos, the video and the channel will increase its visibility for organic searches on YouTube.
Another way you can maximise your watch time is by sending the video to a mailing list to be watched. If your channel has a lot of subscribers, then they should receive a notification alerting them to a new video. Since the majority of them will watch the video, your videos watch time will go up quickly. Additionally, if you have a direct mailing list, you can also mail the video to your email subscribers to have them watch your video and further improve your video's watch time.
Optimise the video file name.
It might seem like something simple, but inserting the keyword that you want to rank for on YouTube into the video file name can help with the keyword ranking on YouTube. You will have to make the change to the file name before uploading it to YouTube, as you won't be able to make any edits to the file name once the video has been published.
Optimise the video tags
The video tags are used by YouTube to work out what the content is about. You don't want to spam the tag section, as it may be counterproductive to your ranking objectives. Aim to insert no more than ten keywords that you want to rank for on YouTube.
You will also need to consider that which keywords to use if you choose to have advertising on your video. Some of the keywords that may be used to rank the website may be deemed unfriendly to advertisers. So, it is important that you cross-check the keywords with your video marketing strategy.
Optimise the video title.
The video title will influence the the keyword relevancy and people's motive to click on the video. Both must be implemented correctly in order to improve the organic search visibility on YouTube.
The keyword that you want to rank for must appear within the title of the video. You can see in the video below that
Transcribe the video.
YouTube has innovated the platform a lot over the past decade. Videos can now gain automatic transcriptions, which allows the platform to gain better context into what the video is about. However, a transcription that is uploaded by a human should provide the most accurate context.
YouTube will analyse the keywords and the semantic context of the video with the transcription that is uploaded. It will then determine which keywords the video should appear for on YouTube.
Optimise the video thumbnail.
There are two parts to this. The first is you want to optimise the filename of the video thumbnail. This will add to the keyword relevancy of the video.
The second is you want the video to attract more clicks so that more people will watch the video. You can use the standard AIDA formula (attention, interest, desire and action). You can also use call to actions within the thumbnail to incentivise people to click on the video.
Increase your video engagement.
Getting likes and comments on your video can also help increase the visibility of your video and YouTube channel on YouTube. It can be challenging to incentivise people to leave comments. However, at the end of each video that you publish, you can also ask people to like, comment and share your video.
One simple thing that you can do is reply to any comment that is left on your video. YouTube will pick it up as a discussion thread and it will signal to YouTube that people want to engage with the video content.
Link to your video from other platforms on the web.
Ranking videos works in a similar way to ranking websites. If the video is linked from other platforms across the web in the form of a link building exercise, it is likely to increase in its ranking on YouTube. You may only need to have the content linked from a few social media platforms or embedded on a few websites in order for the video to improve it's ranking on YouTube.
Add your video to playlists.
You can actually create a series of playlists on YouTube that contain the keyword that you want to rank for. You can then share those playlists online to help improve your YouTube ranking for the video that you would like to rank for.
If you would like to learn more, you can also check out these YouTube video case studies, which will also provide more insight into the tactics that you can implement to improve your YouTube channel's and videos visibility on the platform.
If you implement all of these factors, you should see an improvement in your videos visibility on YouTube, which should also increase your overall video and channel views.
Nathan Elly is the branch manager at Digital Next, a full-service digital agency based in South Melbourne specializing in responsive Web design, SEO, PPC and social media marketing. He is a passionate digital marketer specialising in business development and long-term strategy, with experience from a multitude of SEO disciplines combined into a role which supports and progresses online businesses.
Tags: YouTube